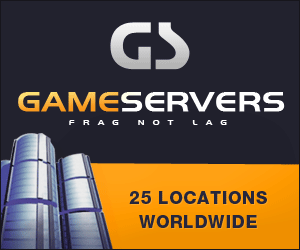 Wall Street Journal
May 13, 2008
Pg. B4
Air Force Deal Would Let Firm Build GPS Satellites
By August Cole and Andy Pasztor
Lockheed Martin Corp. is likely to win a contract worth at least $1.8 billion to build the military's next-generation navigation satellites, beating out rival Boeing Co. for what could be the only major U.S. military-satellite project started in the next few years, according to people familiar with the contract.
Barring some last-minute delay or reversal, these people said, the Air Force as early as Tuesday is expected to award Lockheed, of Bethesda, Md., a contract for the first eight satellites of the planned constellation called Global Positioning System III. At least 16 additional satellites are planned, potentially worth billions of dollars more.
Initially launched in the 1980s, GPS satellites became operational in 1993 primarily to help guide bombs and missiles to their targets. The technology has since turned into a boon with commercial applications for airlines, consumer devices and even banks, which use them to establish the precise time needed to operate automated cash dispensers.
Signals from the latest, higher-power satellites, which could enter service as soon as 2014, will be more accurate, particularly in urban areas where high-rise buildings often prevent GPS receivers from getting a clear signal, and they will be harder to jam.
People familiar with the deliberations said that no final decisions have been made, adding that unexpected delays and changes of course have stalled decisions before. But one person familiar with the details also said that Pentagon brass and senior Air Force space officials were unanimous in recommending Lockheed for the job.
A spokeswoman for Air Force space programs declined to comment. A Boeing spokesman said that "it's too early to speculate on what Boeing might be awarded until the final decision has been made."
A victory would give Lockheed Martin -- which stopped building an earlier version of the satellites more than a year ago -- a steady stream of government satellite work for the next two decades.
A Lockheed spokesman said that the company is ready for the program's next phase and that the defense contractor "worked closely with the Air Force to develop a solution that is low risk and that fully supports the customer's cost, schedule and performance objectives."
But there will be particularly tight controls on program spending and profits. John Young, the Pentagon's top weapons buyer, last week ordered the Air Force to "more carefully" assess bonus payments to the winner and "mitigate program risks" by locking in the design and being vigilant about adding capabilities.
Lockheed has been favored for many months, partly because Boeing ran into lengthy delays and cost overruns while building current versions of GPS satellites. Though Boeing and the Air Force believe the problems are now resolved, previously the military had asked Lockheed to launch some next-generation technology to avoid delays that could have resulted in potentially forfeiting certain U.S. transmission rights. Boeing needs a win to avoid potential personnel cutbacks at its Southern California satellite-manufacturing operations, according to industry officials.
A loss would also be another high-profile defeat for Boeing in pursuing big-ticket military contracts. In February, the Chicago aerospace giant lost a $40 billion contract to provide a fleet of aerial-refueling tankers based on commercial jetliners. Northrop Grumman Corp.'s winning bid was based on an Airbus design modified for military duty. After the loss, Boeing filed a protest with the Government Accountability Office. Boeing also lost a communications-network contract to Lockheed in March.
The GPS decision comes as other Pentagon satellite projects face mounting problems. An ambitious space-radar project was recently killed, amid persistent bickering between military and intelligence officials who were supposed to jointly back the effort. A laser-assisted communications program, once perceived as the military's most important satellite initiative, is now in limbo, with schedule and funding in question while an outside study team reassesses the project. The GPS program, by contrast, has broad support throughout the Pentagon as well as strong bipartisan backing on Capitol Hill.