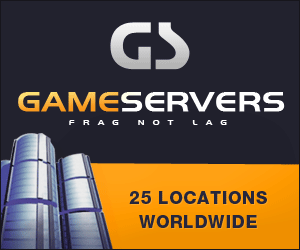 Washington Times
May 16, 2007
Pg. 13
By Philip Smucker, Washington Times
GIRISHK, Afghanistan -- The British commander's apology for a bombing raid in which more than 20 civilians were killed was depressingly familiar; heartfelt as it was, there have been too many such incidents.
But when Brig. John Lorimer went on to accuse the Taliban of hiding among civilians and putting them at risk with "cowardly action against your people," an interesting thing happened: Dozens of Afghan men nodded in agreement.
The exchange, suggesting progress in the vital battle for the hearts and minds of the Afghan public, took place late last week at a jirga, an assembly, with several hundred men, many of them with Taliban sympathies.
Brig. Lorimer, who commands British forces in Helmand, Afghanistan's most troubled province, set the tone for the outdoor meeting with his sincere statement of remorse for a bombing raid two days earlier in which, by Afghan count, 21 civilians were killed.
It was at least the third incident in recent weeks in which Afghan civilians were accidentally killed by NATO allies and coalition troops. U.S. officers have apologized for the losses, but often belatedly and only after the Afghan government has lashed out at NATO with accusations of negligence and overkill.
"I promise you there will be an end to these civilian casualties," said Helmand's governor, Assadullah Wafa, who also attended the jirga. "The NATO troops won't repeat these actions."
But there is rising evidence that the Afghan public is as angry with the Taliban for such deaths as they are with NATO.
Days after the May 8 air strike, Afghan village leaders killed a Taliban commander and two bodyguards near the site of the U.S. bombing raid because he refused to move his operations out of their neighborhood, according to both local Afghans and Western officials.
British diplomats said the elder who ordered the killing accused the Taliban of bringing U.S. bombs against local villages by ambushing U.S. troops from people's homes. The elder himself was killed in retaliation by Taliban fighters, the British Broadcasting Corp. reported.
There have been a few other signs of progress, said Lt. Col. Charlie Mayo, the British NATO spokesman in Helmand. "In some areas, we've seen the elders -- having spotted the Taliban laying mines -- approach them and ask them to remove these mines."
Not all Afghans are blaming the Taliban for civilian deaths: The nation's elected senate has called for a halt to NATO offensives.
But some of the men at last week's jirga, who were provided with new turbans and serenaded by a girl's choir, said they want NATO to take even tougher action on the ground.
"It has been a long time coming, but I'm finally able to return to my home village after the Taliban has been in control of my home for the last two years," said Booraga Barak, who earns about $60 a month as a teacher at a school for young girls in Girishk city.
"I'm worried, though, that the NATO forces aren't going to fight hard enough. We want all the areas controlled by the Taliban cleared out sooner and not later."
For now, the British are emphasizing the public relations side of the struggle, hoping the contrast between Taliban-run and government-run areas will persuade people to support the government.
"The Taliban need to be careful whom they are targeting," Col. Mayo said. "When you are seeing civilians killed across the board, that is bound to backfire. We hope the population rejects their brutality."
While U.S. and allied forces fight daily small battles against the Taliban, soldier-diplomats such as Brig. Lorimer work to win over "Tier 2" Taliban -- mostly impoverished farmers with no ideological interest in the movement -- with words and promises of development.
"One measure of success is the ability and will of the Afghan people to deny the enemy, the Taliban, room to maneuver," said David Slinn, Britain's senior regional coordinator in Helmand.