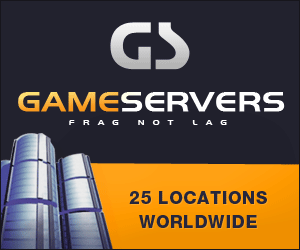 Washington Times
April 27, 2008
Pg. 5
By David Dishneau, Associated Press
FREDERICK, Md.--Rebuilding Iraq begins with the basics: mud for bricks and donkeys to haul them.
When production at the giant Narhwan brick factory complex east of Baghdad suddenly boomed in January with U.S. intervention, military leaders sent in Capt. Rory Carolan, an Army reservist and equine veterinarian, to ensure that as many as 2,000 cart-pulling donkeys were up to the task.
Few were, according to Dr. Carolan, 51, who returned this month to his private practice in Mount Airy. During a two-day visit to Narhwan in January, he examined about 250 donkeys and found at least 80 percent emaciated and 50 percent suffering from pressure sores that wouldn't heal without rest.
The donkeys' owners, many of whom had been out of work since the U.S.-led invasion in 2003, were reluctant to give their animals a break, Dr. Carolan said in an interview.
"It wasn't a popular prescription," he said. "What I argued to them strongly was, 'You get a longer-lasting, harder-working donkey if you feed them and take care of them. It's a worthwhile investment.' That seemed a novel idea to most owners — but not all of them."
Dr. Carolan said he also advised the owners to feed their donkeys more protein-rich oats or grass hay instead of straw to build muscle for pulling heavy carts laden with mud and bricks.
Since that visit, another Army veterinarian, Maj. Deidre Stoffregen, has been working with local veterinarians to doctor the donkeys at the complex, said Maj. Alayne Conway, spokeswoman for the Multi-National Division-Center, which is responsible for the area.
The Narhwan Brick Factory Complex, encompassing more than three square miles, is a success story for coalition forces. Before the war, its approximately 170 businesses, mostly family enterprises, employed 25,000 people making nearly 8 million bricks a day, military commanders say. But the war prompted Iraq's oil ministry to slash allocations of heavy fuel oil, a sludge byproduct of petroleum refining that the brick makers use to fire their warehouse-sized kilns.
In December, employment at the complex was just 2,000 to 2,500, Maj. Conway said. Then Army civil affairs officers with the 3rd Infantry Division arranged a meeting with Iraqi tribal leaders, brick factory owners and oil ministry officials to negotiate increased shipments of fuel.
By early April, employment had surged to 15,000. Military leaders hope for continued growth to prewar levels, Maj. Conway said.
Dr. Carolan said the brick factory revival shows that with a little help, the struggling Iraqi economy can quickly recover and thrive.