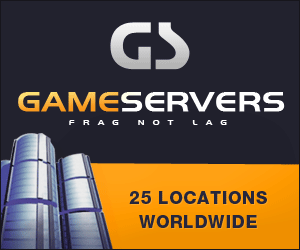 Delta Shuttle From N.Y. to D.C. Arrived Late Every Time in September
By Del Quentin Wilber
Washington Post Staff Writer
Monday, November 13, 2006; A01
Few things are certain in air travel today, but one comes close: If you're on Delta Connection Flight 5283 from New York to Washington, you can expect to be late.
The flight had the nation's worst on-time performance in September, arriving late 100 percent of the time at Reagan National Airport, according to a recent government report.
Its average delay: 1 hour and 19 minutes. Actual flying time: 53 minutes. Much of the delay is spent on the tarmac, waiting for other planes to take off at John F. Kennedy International Airport.
Airline industry experts said the Delta Connection flight is an extreme example of the worsening delays infuriating air travelers these days. Through the first nine months of the year, 24 percent of flights were delayed or canceled, part of a steady increase since the comparable period in 2003, when 17.5 percent of flights were late or scratched, according to the Bureau of Transportation Statistics, which tracks airline performance.
"There were 20 planes ahead of us for takeoff," said Scott Logsdon, 35, who on a recent night had already spent 12 hours on an international flight before hopping on the Delta Connection commuter jet. "I didn't have anything to read, so I just looked out the window and watched plane after plane take off ahead of us. It was kind of frustrating."
Many factors can delay a flight, particularly bad weather. But aviation consultants said broad industry trends were also behind the deteriorating performance, as passenger volume has increased but the number of flights has remained almost constant.
They blamed delays on the airlines trying to eke out profits by slashing jobs and reducing pay for mechanics and baggage handlers, who play crucial roles in getting planes out on time. Airlines also appear to be scheduling more flights during busy periods to better target business travelers who pay higher fares, which leads to gridlock on the runways and in the sky, industry experts said.
"We are experiencing some real operational problems in the industry," said Darryl Jenkins, an airline consultant. "The truth is you have a lot of problems going on."
The industry seems to be inching back to the severe delays experienced before the 2001 terror attacks, which caused air traffic to plummet, the experts said.
They warned travelers to expect delays during the upcoming holiday season.
"Much of the volume for November is really packed into three or four days," said Dean Headley, a marketing professor at Wichita State University and co-author of the annual "Airline Quality Rating" report. "Every seat is going to be full with somebody that has to be somewhere. . . . If there is the slightest glitch anywhere in the system, it can ripple through. There isn't much room for error."
For passengers, knowing which flights are often late can be difficult because the airlines generally don't publish such information. That can lead to frustration and confusion.
Passengers on the nation's poorest-performing flight said they would have found another way to Washington if they had known this Delta Connection flight was always late recently.
On Tuesday night, several people waited outside the security checkpoint for relatives and friends aboard the flight, which was scheduled to land at 7:32 p.m., according to the arrival monitors at the airport.
At 7:45 p.m., the monitors reported that the flight was on time.
At 8 p.m., the monitors still said the flight was on time.
Five minutes later, the flight vanished from the screens.
"That's kind of strange," said Edmond Pechaty, who was waiting for some friends. "It should have some kind of [status] on there. It's like it just disappears, like it doesn't exist."
Pechaty and the others waited another 20 minutes for friends and family members to emerge.
The Delta Connection flight is operated by Comair, which accounted for nearly half of flights delayed at least 80 percent of the time in September. Through the first nine months of the year, eight other flights were late 100 percent of the time for a month -- and Comair operated four of those, too.
Many of Comair's delayed flights landed at or originated from JFK, where the carrier has been expanding operations. Comair is a regional airline subsidiary of Delta Air Lines Inc., which is operating under Chapter 11 bankruptcy protection.
Comair spokeswoman Kate Marx blamed congestion and weather for many of the delays. She also faulted construction at the airport for increasing the carrier's taxi times, which were about seven minutes longer than the airport's average in September, data show.
But government data suggest that other airlines using JFK had fewer problems.
JetBlue Airways -- which operates far more flights out of JFK than Comair does -- had better on-time performance in September. JetBlue also did not have a single flight that was chronically late. JetBlue planes left their gates about 20 minutes faster, on average, than Comair jets, data show.
Comair and Delta are working to find better ways to schedule flights, Marx said. That could mean shifting flights or pushing back expected arrival times to more accurately reflect the total travel time. In December, for example, Comair expects to move up the Washington-bound flight's departure time to 5:55 p.m. from 6:30 p.m.
Marx said Comair is also adding ground staff at JFK to help turn planes around faster.
"We understand the frustration of our passengers," Marx said. "We are also disappointed in our performance results."
Overall, about 75 percent of flights from JFK left on time in September, down from 85 percent a year earlier.
The nation's poorest performing major airport in September was Hartsfield-Jackson Atlanta International, where 65 percent of flights left on time. Airlines blamed construction and weather for the delays.
The Washington area's main airports performed about average on departures: 75 percent of flights left on time at Dulles, 82 percent at BWI and 83 percent at National.
For airlines, chronic delays on short-hop flights may be driving passengers to other modes of transportation.
Susan Cypra, a 37-year-old consultant, was on Washington-bound Delta Connection Flight 5283 on Tuesday. She took the same flight a month ago, and it was an hour late, she said.
At first, she said, the flight seemed like a good deal: It left at a convenient time and cost less than comparable trips out of New York's other airport, La Guardia.
But as she sat on the cramped commuter jet and listened to the pilot announce there were 25 planes ahead of them for takeoff, Cypra began to reconsider her decision to fly the country's least punctual flight.
She quickly did the math in her head: The cost and time of a cab ride to the airport, and then time lost in security, waiting at the gate, lingering on the taxiway and finally getting into the air. She arrived in Washington at 8:22 p.m., 50 minutes after the scheduled arrival, according to the airport monitors.
"I'm not going to take this plane again," Cypra concluded as she left the airport. "I'm going to take the train."