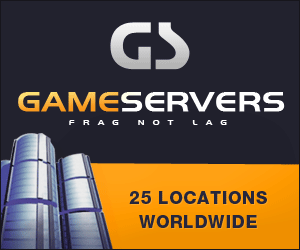 TIM REYNOLDS
Associated Press
MIAMI -
Pat Riley walked into the room, and immediately, there were two noticeable changes in his style. He has a gray beard, something he says he may keep. More importantly to the Miami Heat, his limp was gone.
Riley announced Tuesday he'll return as coach of the Heat next week, following a six-week absence to address health issues. He'll begin running practice again when the team reconvenes after the All-Star break and will be back on the sideline Feb. 21 when Miami visits Houston.
"I'm ready," Riley said shortly before the Heat beat Portland 104-85 on Tuesday night. "I'm in a much better state of mind than I was January 3rd - I can guarantee you that."
That was the day Riley stepped aside; the 61-year-old, who is also the Heat's president, had surgery to repair knee cartilage two days later, then a long-awaited and much-needed hip replacement surgery the following week.
He's been working in his office at times in recent weeks, meeting with players on several occasions, and now is apparently ready to return full-time to lead the Heat's defense of their NBA championship.
"We knew this day was going to come," Heat center Alonzo Mourning said. "He said he was coming back. The body heals up and eventually he would have an opportunity to come back. That time is coming near and I'm excited about him coming back."
He's coming back with the Heat in good spirits, too.
Counting Tuesday's win, Miami was 13-9 under assistant-turned-interim coach Ron Rothstein, including seven wins in the last eight games. That run pushed the defending NBA champions within 3 1/2 games of Washington in the Southeast Division.
Rothstein - who coached the Heat on Tuesday night - deflected any credit, saying his record was mostly a byproduct of the Heat getting healthier; Miami has battled injuries all year, with Shaquille O'Neal missing two months early in the season following knee surgery.
"When you move over that one seat, your world changes," Rothstein said. "It's a whole different deal. It takes a little adjusting, a little getting used to. And it's been interesting, to say the least."
But Riley said "Ronnie's done a great job," and in turn, players lauded the way Rothstein stepped into a difficult spot.
"Coach Rothstein has done a fabulous job getting the team prepared to go out and play every night," Heat guard Dwyane Wade said. "He did an excellent job. Now we know how much of a coach he really is. ... We enjoyed the time with him."
Nobody in the Heat camp really enjoyed the first 30 games, though.
O'Neal and Jason Williams were hurt and missed most games. Losses piled up quickly, starting with an embarrassing 42-point beating at home against Chicago on the night Miami got its championship rings and raised the title banner. And after another loss to the Bulls, this one on the road Dec. 27, tensions boiled over.
Riley kicked the locker room door in anger that night. He wasn't laughing then. He was when cryptically referencing the story Tuesday.
"I might say a good swift kick in the door helped everything, OK? But that's locker room stuff," Riley said. "I treasure this team and what we did last year. But that was last year. You have a tendency to climb the mountain together, but one thing you don't do is you don't get to camp out up there."
So for now, anyway, his championship ring is put away - as if a sign that it's time for the Heat to look ahead to winning another title, not back at the last one.
"Painkillers and anti-inflammatories are not a very good concoction for rational thinking and behavior, if you know what I mean," Riley said. "I think I'm fixed. I don't know. We'll find out."
He took over 21 games into the 2005-06 season following Stan Van Gundy's decision to resign for family reasons. The Heat were 11-10 when Van Gundy stepped aside; they went 41-20 under Riley to finish the regular season, going on to win the franchise's first championship.
"He was the man that orchestrated the journey," Mourning said. "And we need him back in order for us to repeat."