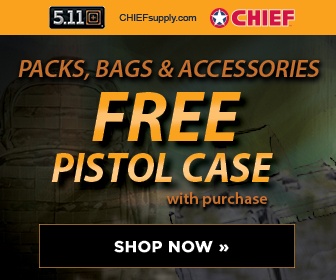 Miami Herald
March 2, 2008
The American Bar Association's letter to President Bush contends that the detainees held in Guantánamo will not receive fair trials.

By Carol Rosenberg
Reacting to Pentagon plans to stage its first death-penalty trial, the American Bar Association has written President Bush, again, protesting the war court at Guantánamo Bay, Cuba.
ABA President William Neukom cited inadequate resources at the office of the Chief Pentagon Defense Counsel as well as an inherent lack of due process at the upcoming trials.
''Detainees who plotted terrorist attacks against our country and killed thousands of innocent Americans should be brought to justice and be held fully accountable for their horrific crimes,'' Neukom wrote in the letter dated Feb. 27. ``At the same time, no matter how outrageous the conduct, we must ensure that detainees receive fair trials that meet the highest standards of due process and justice.''
Specifically, he wrote, Guantánamo detainees ``cannot challenge their detention by habeas corpus, and the standards for admissibility of evidence could allow for convictions based on rank hearsay.''
Moreover, he said, ``statements secured through coercion could be introduced against a defendant.''
White House's stance
The Bush administration, which persuaded Congress to approve the latest war court format, says the trials will be fair and mostly transparent as officials balance the need to preserve national security secrets in wartime.
''These military commissions are lawful, fair, necessary, and will bring those who harmed us to justice,'' said Blair Jones, White House spokesman.
The ABA has more than 400,000 member lawyers. Neukom, a Seattle law firm partner, is a former Microsoft attorney.
Brig. Gen. Thomas Hartmann, legal advisor at the commissions office, called a news conference Feb. 11 to announce proposed charges and death-penalty prosecutions against the six as co-conspirators in the 9/11 attacks. All are now held at the U.S. Navy base in southeast Cuba, but the CIA secretly held and interrogated five of them for years.
Chief among them is Khalid Sheik Mohammed, the alleged mastermind of the plot, whom the CIA admits to waterboarding in secret overseas detention to extract a confession as well as other intelligence information.
''Under the current system, we believe that detainees will not receive due process or fair trials,'' Neukom wrote.
'Indeed, [Hartmann] recently declined to reject the use of evidence acquired through waterboarding. Further, detainees' access to their counsel is limited, and the access of a detainee's counsel to fundamental information pertaining to the defense of that detainee is restricted.''
Moreover, Neukom wrote, bar association guidelines require two qualified defense attorneys and an investigator for each defense team.
But the Chief Defense Counsel, Army Reserves Col. Steve David, has so far only assigned one military attorney to defend one of the six -- a Saudi captive who was subjected to special, harsh interrogation tactics approved by Defense Secretary Donald Rumsfeld.
Rigged trials?
Also, since the announcement of the prosecution of the six accused co-conspirators, the Pentagon's former chief prosector has agreed to testify for the defense at the trial of Osama bin Laden's driver that the trials are politically rigged.
''It would be inappropriate to comment on any pending military commission case,'' said Blair, the White House spokesman. ``However, as the President stated upon signing the Military Commissions Act into law, the military commissions system meets our national security needs and will provide for fair trials in which the accused are presumed innocent, have access to an attorney, and can hear all the evidence against them.''