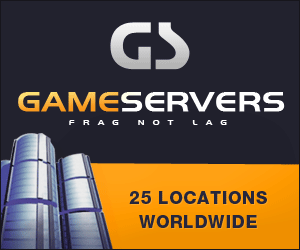 Washington Post
May 22, 2007
Pg. 1
Shelling Targets Well-Armed Force In Refugee Camp
By Ellen Knickmeyer, Washington Post Foreign Service
NAHR AL-BARED, Lebanon, May 21 -- A little-known Islamic militant group based in a Palestinian refugee camp in northern Lebanon battled government troops Monday in some of the country's fiercest fighting since the civil war ended in 1990, surprising the Lebanese military with the scope of the group's weaponry and financing.
Tank and artillery fire pounded blocks of the Nahr al-Bared camp, creating towers of black smoke, as the second day of fighting pushed the death toll among soldiers and militants to at least 50. Palestinian officials told news agencies that nine civilians had been killed inside the camp Monday, but there was no word of Sunday's civilian casualties.
The Lebanese army blocked the estimated 35,000 camp residents from leaving, apparently for fear that fighters would slip out. Hospital officials in the concrete-built towns immediately surrounding the camp said they were treating some wounded civilians but refused to let a reporter interview them, citing military orders.
The battle brought the previously obscure Fatah al-Islam group to prominence and underscored warnings that a growing number of militant groups are taking root in lawless places such as refugee camps and the battle zones of Iraq and Afghanistan. Fatah al-Islam, whose leader claims ties to al-Qaeda, is thought to include 150 to 300 fighters of Palestinian, Lebanese and other origins.
Full-scale street battles broke out Sunday along a palm-lined and comparatively prosperous boulevard in the nearby city of Tripoli. Militants armed with machine guns and shoulder-fired missiles fought soldiers who attacked the group's apartment hideouts with artillery, leaving whole buildings gutted. The two-day battle with the Sunni Muslim group opened an unwelcome second front for Lebanon's weak military and its Western-backed government, which is already locked in a standoff with the Shiite Hezbollah movement. Worried Lebanese had been looking to the south, not the north, for trouble, fearing a resumption of last summer's war between Israel and Hezbollah.
On Monday, two tanks perched on a cliff poured cannon fire into the refugee camp. Booming thuds marked rounds from artillery farther out in the surrounding hillside. The artillery fire appeared measured throughout the day, repeatedly hitting about four buildings on the outskirts of the camp.
Under a 1969 accord, Lebanese forces agreed not to set foot in the country's 12 Palestinian refugee camps, and the army appeared to heed that restriction Sunday and Monday, sending munitions alone into Nahr al-Bared.
At dusk, the shelling redoubled. Flames broke out at spots across the camp, sending smoke wafting across the Mediterranean.
Fatah al-Islam gunmen fired at troops throughout the day. At times, gunmen and soldiers, separated by only a few dozen feet, faced off across a road bordering the camp. Families from surrounding towns fled along the same road, dodging gunfire.
Lebanese soldiers in armored vehicles lined up along the road served as warriors and traffic cops. When gunshots sounded from fighters hiding in the brush along the other side, military gunners held up a hand to hold back fleeing residents long enough for the soldiers to squeeze off several high-caliber rounds, then waved the civilian vehicles on.
At midday, Lebanese soldiers careened down the road in civilian cars, shouting warnings that militant fighters had broken out of the camp. "Go inside! Protect yourself!" soldiers shouted.
"Fatah al-Islam is coming!" small boys screamed as they ran along the road. Ambulances and U.N. vehicles with horns honking sped past them, retreating among scores of civilian vehicles.
At Borj Arab, a small town about 1 1/2 miles from the camp, 7-year-old Mohammed al-Mouri leapt for the handle on the metal shutter of his family's sweets shop, struggling to pull the shutter down with his weight as women up and down the street hustled children inside and men took to rooftops with family guns.
"Do you hear the shooting? They are coming!" his 20-year-old sister, Tamam al-Mouri, said inside. "Everyone is afraid. There are children, and they will shoot them."
Mouri, whose father is Lebanese and whose mother is a Palestinian refugee, said the last she heard from friends and family inside the camp was Sunday. A cousin who had taken a 6-year-old daughter for treatment at the camp hospital called to say doctors and nurses had fled when fighting broke out, leaving patients trapped inside the hospital.
"She was crying," Mouri said. "She was saying, 'The shooting is everywhere.' " Recalling a visit to the camp about two months ago, Mouri said she had seen, at a distance, masked men jumping from walls with guns, in what residents and neighbors said was military training inside the camp.
Camp residents and Lebanese politicians have warned of growing radicalism in the camps. Fatah al-Islam, however, is unpopular even among many Palestinians, as evidenced by the comparatively temperate calls by Palestinian leaders for restraint by Lebanon's military. A military prosecutor touring sites where fighting took place in Tripoli said the militants killed Sunday came from "many countries."
Lebanese widely accuse neighboring Syria of backing Fatah al-Islam as part of an alleged covert Syrian campaign to block the creation of an international tribunal to investigate the 2005 assassination of former Lebanese prime minister Rafiq al-Hariri. Syria denies accusations that it commissioned the killing, and Syria's foreign minister said Monday his country was not connected to Fatah al-Islam.
Residents of Tripoli scoffed. "Bashar Assad's mafia," one man said as he swept up glass shards from one of at least three buildings in Tripoli where Fatah al-Islam members battled Lebanese forces. He was referring to Syria's president.
The blackened building where the man was sweeping testified to the group's financing. A suspected safe house for its local leaders, the building is a marbled and gilt apartment complex overlooking the Mediterranean.
Fatah al-Islam had rented three apartments, filling them with what proved Sunday to be an impressive arsenal of weapons, residents and military officials said.
Special correspondent Alia Ibrahim contributed to this report.