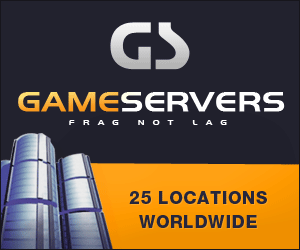 New York Times
December 21, 2006
Pg. 24
By Thom Shanker
WASHINGTON, Dec. 20 — The Marine Corps general who just completed a tour as NATO's supreme commander said Wednesday that NATO's force in Afghanistan was still 2,500 troops short, but he cited progress in persuading nations that send soldiers to remove restrictions on their combat roles.
The commander, Gen. James L. Jones, said the alliance's summit meeting last month in Riga, Latvia, led members of the alliance to pledge aid to NATO partners whose troops were in danger, even if the day-to-day rules of some countries restricted offensive operations.
NATO took over the leading role in the Afghan security mission this year, but is still short of troops and equipment, especially helicopters, he said.
"In terms of the capacity of the alliance, you wouldn't think it would be this difficult, but it has been difficult to generate that last 10 to 15 percent," he said in an interview with two reporters. The interview was taped for broadcast on Sunday on C-Span's "Newsmakers" program.
The general, who is to retire in February, said Poland had pledged to add 1,000 troops to the mission, but other NATO members have announced that their soldiers are coming home. Among them are 250 Special Operations troops from France.
NATO's 26 members and 11 partners have about 32,000 troops in Afghanistan, including 11,000 Americans. Other American troops there carry out counterterrorism operations under American command.
Several nations, including some major European nations, imposed restrictions on their troops that commanders say have hampered their ability to move forces or to rescue other troops in trouble.
For security reasons, NATO officers decline to identify those nations or the exact restrictions, although they include conducting missions at night or in certain volatile regions of the country, especially the south, where the Taliban are resurgent.
At the Riga talks, "to our great satisfaction, many countries have responded and removed their caveats," General Jones said. He said the restrictions put some nations' troops at greater risk than others'.
Most countries have agreed to drop their restrictions if required to save the lives of NATO troops under extreme attack, he said.
General Jones estimated that the Taliban, routed by the American-led invasion that followed the attacks of Sept. 11, 2001, had rebuilt a hard-core fighting force "in the thousands, not in the ten thousands."
Echoing an assessment that is also heard from military officers discussing Iraq, General Jones said there was no purely military solution in Afghanistan. Success, he said, requires combating the narcotics trade and other criminal activity, improving the police, and forming a credible and honest court system, as well as political and economic development nationwide.
"The violence in Afghanistan is more than just the Taliban," he said. "It comes from the drug cartels. It comes from the crime and corruption. It comes from tribe-on-tribe violence."