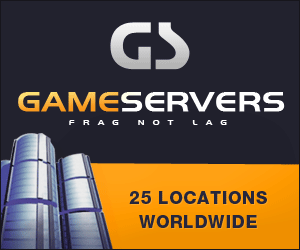 Washington Post
September 29, 2008
Pg. 16
By Ernesto Londono and Qais Mizher, Washington Post Foreign Service
BAGHDAD, Sept. 28 -- At least 27 people were killed Sunday in attacks in crowded commercial areas of Baghdad, Iraqi police officials said.
A bombing in the Shurta neighborhood of western Baghdad killed 12 people, the officials said. The attack occurred about 5:45 p.m. as Iraqis who were fasting from dawn to dusk during the holy month of Ramadan were preparing for iftar, a large evening meal.
Two explosions in the upscale Karrada neighborhood of central Baghdad killed at least 15 people and wounded more than 50, according to a police official who spoke on the condition of anonymity.
U.S. military officials provided lower death tolls, based on their preliminary investigations. They said six people were killed in Shurta and reported no deaths in the Karrada attacks, which they said injured at least 45.
Maj. Mark Cheadle, a U.S. military spokesman, said the attacks appeared to be the work of al-Qaeda in Iraq, a Sunni insurgent group. Since December 2007, he said, the group has killed 69 people in 30 similar attacks that targeted people gathered at the site of an initial blast.
"Terrorizing the populace, purposely killing, maiming noncombatants, especially during an Islamic holy period, is truly despicable," Cheadle said in an e-mail.
In Karrada, a car bomb exploded about 8 p.m. in a parking garage on a busy commercial street, a police official and witnesses said. About seven minutes later, as passersby, police officers and others congregated near the site, a more powerful bomb went off across the street, they said.
"The explosion was in the middle of the people," said Haider Abdul Jelil, a witness who lives half a block from the site. "Two of our friends were injured."
Two Iraqi police officials said the second blast was the work of a suicide bomber wearing a vest rigged with explosives. One of the officials said a second, unexploded vest was found near the scene.
Under the glare of solar-powered streetlights with yellow bulbs, Iraqi and U.S. soldiers walked through shattered glass and debris as they collected evidence. The shoes of victims were laid out on the pavement alongside new ones that had been on display.
A police supervisor urged colleagues to scatter around the scene, fearing that working in groups would make them easy targets.
In a second-floor apartment in a building nearby, the cries of women drowned out the rattle of a large power generator.
A relative of the women, Mohammed Isam, was severely injured in the bombing, explained Oday Abdul, 25, a neighbor and family friend who was standing outside. As Abdul was speaking, a young man walked out of the building.
"He died," the young man said quietly.
Two of the women, weeping and wearing black abayas, walked outside to a small convenience store to purchase phone cards, then ran back upstairs.
Down the street, a young man with blood dripping down his leg limped toward his father's car with the support of two friends. When he saw his father, he went to him and buried his face in his shoulder.
"I lost my car," the young man said between sobs.
"It doesn't matter!" his father bellowed. "You're safe."
Special correspondent Muhanned Salem contributed to this report.