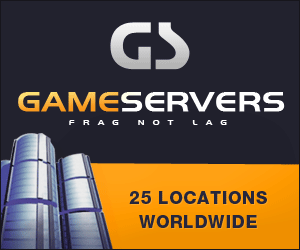 Norfolk Virginian-Pilot
June 28, 2008 By Louis Hansen, The Virginian-Pilot
HAMPTON--From her office at Langley Air Force Base, Lt. Col. Rebecca Keller manages the deployments of intelligence officers and airmen.
The job of collecting and processing information has grown dramatically during the wars in Iraq and Afghanistan. On any given day, half of the pool of airmen able to deploy are already overseas.
Until recently, there was little relief in sight. In 2004, the Air Force began a multi-year plan to cut more than 10 percent of its personnel. This month, Secretary of Defense Robert Gates halted the cuts, announcing the decision to Langley airmen as part of a three-stop tour of Air Force bases.
The Air Force has carved about 46,000 active-duty personnel from its service since the Iraq war began in 2003. Overall, Langley's population actually grew, to 8,700 from 5,000, but that's due to new missions and transfers from other bases.
"We've been able to keep throwing bodies at the mission," said Keller, who handles staffing at the intelligence directorate for the Langley-based Air Combat Command. But in the long run, it hurts the force, she said. "You rob Peter to pay Paul."
The Air Force faced a tough budget decision a few years ago - continue to pay for the same number of troops or replace an aging fleet of fighter jets and tankers. Airmen lost to aircraft.
For those at Langley, the decision has meant uncertain career prospects and longer and more frequent tours of duty for some specialties. The base serves as home to the 1st Fighter Wing, consisting of new F-22A Raptors and F-15 Eagles, and Air Combat Command, where Keller works. It is responsible for the training, equipping and manning of the Air Force.
Although the intelligence community has been spared from cuts, it has been hard-pressed to keep pace with its mission, Keller said. Hundreds of unmanned drones and other sensors collect battlefield intelligence that must be processed and delivered to ground troops.
Some enlisted airmen spend as much time on deployment as at home, she said.
The community has struggled to keep talented personnel, she said. Through retirements and voluntary separations, she said, "we lost a lot of good people."
Other parts of the Air Force, such as public affairs, personnel and aircraft maintenance, bore the brunt of the reductions. To downsize the force, the service offered incentives to certain groups of officers and enlisted airmen. Officers received bonuses or enhanced retirement benefits for leaving early. Airmen in certain fields could apply for early separation, leaving before they fulfilled their service contracts.
A smaller group of officers faced panels similar to promotion boards and were involuntarily separated from the service, said Lt. Col. Scott Arcuri, a personnel officer based at the Pentagon. The programs have been suspended since the Gates announcement, he said.
Senior Airman Travis Lippert joined the military seven years ago. The Oklahoma native is based at Langley in the 1st Logistics Readiness Squadron, a unit trained for convoy security and other missions.
Lippert, 26, considered leaving early under a program that allowed certain airmen to leave the service before their contracts are completed. Three friends took the offer and returned to civilian life and school. "It was the best thing for them," he said.
Lippert also filled out the paperwork and interviewed for an early exit. "I sat down and I thought about it," he said. But he liked his job and the discipline the service has brought to his life.
The downsizing has not strained his unit, he said. But the demands of war have made it busier. He has deployed three times since 2004.
Air Force leaders now expect to keep personnel levels at about 330,000, roughly the same size as the Navy.
Defense analysts say the Air Force plays a secondary role in the wars in Iraq and Afghanistan, supporting the Army and Marine Corps ground forces. Regular Air Force deployments only recently were pushed to six months, far less than the year or more a soldier can expect on the ground.
Chris Hellman, military analyst at the Center For Arms Control and Non-Proliferation, said Gates' decision gives the Air Force support from top brass to replenish its ranks.
Still, the service needs an expensive update to its fleet, he said. It will have to compete for dollars with the Army and Marine Corps, which will also need to upgrade equipment damaged by six years at war, he said. "The pressures aren't going to go away," he said.
The Pentagon's Arcuri said Gates' announcement means the service will be able to add people in key areas where deployments have been heavy. The service expects to propose force adjustments in six to eight months.
"It adds stability," he said. "We've got a lot invested in our airmen."
Details of how the service will pay for both airmen and aircraft haven't been worked out.
Master Sgt. Bryan Billman, a noncommissioned officer with an explosive ordnance disposal unit at Langley, said his service has greatly changed during his 25-year career.
After years of training with few real-life emergencies, Billman finished his career with three combat tours.
"I never understood how we cut people when we're at war," said Billman, who will retire this year. "Do more with less and less and less?"
"You need people to run your Air Force."