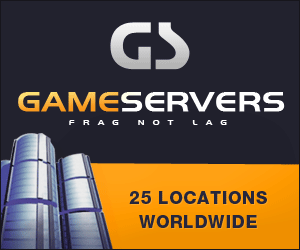 Washington Post
November 6, 2007
Pg. 1
Thousands Demonstrate In Cities Across Pakistan

By Griff Witte, Washington Post Foreign Service
ISLAMABAD, Pakistan, Nov. 5 -- Lawyers across Pakistan demonstrated by the thousands Monday, demanding an end to emergency rule and vowing to keep up their dissent until President Pervez Musharraf resigns.
While some political opponents and rights activists also participated in the protests -- the most significant since Musharraf declared emergency rule Saturday -- it was the lawyers who dominated. In recent months, they have clashed repeatedly with a government they accuse of interfering with the judiciary, and on Monday, they voiced outrage over the president's decision to suspend the constitution and fire a group of dissident Supreme Court justices.
The Pakistani government made clear that it would brook no opposition, swiftly deploying police with tear gas and batons to beat back demonstrators.
Political parties are expected to join the protests in the coming days, although it remains unclear to what extent members will turn out in the streets. Opposition leaders said that several thousand party activists, human rights advocates and lawyers have been taken into custody since Saturday in a bid by the government to snuff out the anti-government movement before it can gain traction.
Meanwhile, authorities defied mounting domestic and international pressure to end emergency rule and schedule parliamentary elections that are supposed to be held by January. President Bush urged Pakistan to "restore democracy as quickly as possible," but stopped short of saying that the moves by Musharraf, a top U.S. ally in counterterrorism efforts, would affect U.S. aid.
The largest rally Monday took place in the eastern city of Lahore, where lawyers and police battled at the city's High Court complex. Several lawyers were injured, and hundreds were arrested. Musharraf adversaries said larger protests are expected later this week.
"We are determined that until there is freedom for the judges and the overturn of emergency rule, this war will continue," said Anwar Shaheen, a lawyer in Lahore. "They can't quiet us."
Clashes between authorities and protesters also took place Monday in Islamabad, the capital, the northwestern city of Peshawar, the southern city of Karachi and elsewhere. "Today we make a solemn pledge that we will continue our struggle till our last breath," Fida Gul, a lawyer, told a rowdy group of protesters in Peshawar.
For several hours Monday, reports circulated across the country that Musharraf had been overthrown by a group of subordinate generals. The rumors proved untrue, but that did not stop some people from distributing sweets in celebration, and they underscored the air of uncertainty that prevails in Pakistan.
Musharraf said in an interview with the Reuters news agency that the report of his ouster was "a joke of the highest order," adding that he planned to play tennis later in the day.
On Saturday, Musharraf said he had declared an emergency in the interest of fighting terrorism. But top Musharraf aides have conceded that his primary motivation was an impending Supreme Court decision that would have disqualified him from serving another term.
Musharraf aides have said the government has no plans to use the emergency to launch an offensive against insurgents in the northwest, where the military has suffered embarrassing losses recently. On Sunday, authorities freed 30 Taliban fighters in exchange for more than 200 captured soldiers, even as police continued to round up activists from the mainstream political parties.
Musharraf met in the morning with dozens of foreign diplomats, telling them he had no choice but to declare an emergency and suspend the constitution.
"I can assure you there will be harmony," he said, according to state-run television. "Confidence will come back into the government, into law enforcement agencies, and Pakistan will start moving again on the same track as we were moving."
Musharraf declined to give details of when elections would be held or when he would step down as army chief, as he had promised to do. One Western diplomat called the meeting "uncomfortable and tense" and said that Musharraf was "dismissive" of objections to his decision.
The U.S. ambassador, Anne W. Patterson, told Musharraf of Washington's concern about his government's "extraordinarily heavy-handed measures," including the arrest Sunday of 70 human rights workers. "It would be hard to imagine a group less threatening to the security of Pakistan and more in accord with the democratic values you have espoused," Patterson said, according to the diplomat, who spoke on condition of anonymity.
In the first tangible step it has taken against Musharraf since Saturday, the United States postponed annual defense talks with Pakistan that were due to begin Tuesday. The Dutch government went much further, becoming the first country to suspend aid to Pakistan as a result of the emergency declaration.
The Pakistani government kept independent domestic news stations, as well as the BBC and CNN, off the air for the third straight day, and Pakistani journalists said they had been given no timetable for when transmissions might resume.
The country's deposed chief justice, Iftikhar Mohammed Chaudhry, remained under house arrest along with six other Supreme Court judges who had tried to block Musharraf's declaration. All were fired.
Chaudhry issued a statement through a spokesman in which he said that his "home is locked from the outside and there is no way to go out."
The opposition group led by former prime minister Nawaz Sharif, one of the main targets of the government's raids, said it had decided to back the lawyers in a nationwide movement against Musharraf.
But the nation's largest opposition party, the Pakistan People's Party, led by former prime minister Benazir Bhutto, is in a trickier spot. Bhutto had spent months before the imposition of emergency rule negotiating a possible power-sharing arrangement with Musharraf that might have allowed her to become prime minister.
Musharraf's announcement, she said in an interview Monday night, violated their agreement. Bhutto said that her supporters would protest in the garrison city of Rawalpindi on Friday, although she played down predictions of the kind of massive crowds that greeted her return from exile last month. She said she still hopes that Musharraf will reverse course, adding that protests would help.
"Our goal is to get Musharraf to revive the constitution, to retire as chief of army staff by November 15 and to have the elections held on schedule," Bhutto said.
Other opposition parties have said they do not believe free and fair elections are possible under Musharraf, but Bhutto disagreed.
Asked if she would meet with Musharraf, Bhutto said, "He hasn't asked me to meet him."
Correspondent Emily Wax in Lahore and special correspondent Imtiaz Ali in Peshawar contributed to this report.