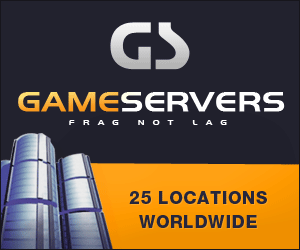 The Hill
February 27, 2007
Pg. 1
By Jonathan E. Kaplan
Several House and Senate committees will begin oversight hearings into how Walter Reed Army Medical Center subjected wounded soldiers and Marines to bureaucratic indifference and allowed them to live in squalor.
Rep. John Murtha (D-Pa.), chairman of the Defense Appropriations subcommittee and a leading critic of the Iraq war, has scheduled a closed hearing on Friday and Rep. John Tierney (D-Mass.), an Oversight and Government Reform subcommittee chairman, announced yesterday that he intended to conduct a field hearing to Walter Reed next Monday.
The Senate Armed Services Committee has planned a hearing for the following day and the House Armed Services Committee is also planning an oversight hearing.
The Washington Post reported earlier this month on the deplorable conditions at Walter Reed. For example, a soldier accepted a Purple Heart in his gym clothes because the Army did not replace his torn uniform; soldiers have had to prove that they fought in Iraq; and some wounded soldiers have lived in substandard housing.
The reports drew bipartisan condemnation from Defense Secretary Robert Gates and lawmakers.
"It probably didn't occur to my colleagues that you should do a physical inspection of the building," Tierney said, adding that he has requested documents and government reports and plans to interview social workers, families, administrators and troops to understand "how these things came to be, why didn't they know earlier."
The hearings could foreshadow Democratic tactics as they craft a budget resolution and political message to keep President Bush on the defensive for his conduct of the war in Iraq and, more specifically, over a $2 billion proposed cut to veterans' healthcare. Democrats will also make the point that pre- and post-war planning has been inadequate.
A Washington Post-ABC News poll found that Americans trust Democrats by a 54-34 percent margin to handle the Iraq war. Democrats have slipped seven points in the past month, while the number of Americans who have no confidence in either party shot up five points.
"This reflects a culture of disregard, almost contempt for the men and women in the military. My view is that the same lack of planning in the run-up to the war is being repeated," said Rep. Peter Welch (D-Vt.), who called for hearings shortly after the news reports appeared.
"Congress is going to jump all over this … Whoever is responsible for this debacle at Building 18 — their heads should roll," Welch said, referring to a deteriorating Army-owned residence that housed wounded soldiers.
Welch was among the first group of lawmakers to call for hearings last week when he sent a letter to Oversight and Government Reform Committee Chairman Henry Waxman (D-Calif.).
Tierney took the initiative and told Waxman in a letter yesterday that he intended to hold a hearing on March 5 at Walter Reed.
"This is an investigative first hearing so that we can eventually unwind this thing so that systemic changes can be made," Tierney said.
An e-mail and phone call to Walter Reed's public affairs office were not returned. A spokeswoman for Murtha said he would conduct a press conference later this week, but for now he was not speaking to reporters.
Rep. Harry Mitchell (D-Ariz.), who is scheduled to visit wounded soldiers from Arizona at Walter Reed on Friday, proposed holding a joint hearing with House Armed Services Oversight subcommittee Chairman Marty Meehan (D-Mass.).
Mitchell and Meehan spoke after Meehan returned from a six-day visit to Iraq, Jordan, Kuwait and Brussels, Belgium. But the full committee had decided to conduct a hearing, said an aide to Meehan.
The big question for lawmakers is how to get answers about why so many Army leaders were unaware of the conditions at the hospital.
For Welch, the Iraq war has hit home hard: Vermont has the highest per-capita death toll of any state, in part because it has one of the highest enlistment rates in the National Guard.
He visited a Veterans Affairs clinic yesterday in Colchester, Vt., and found the conditions were clean and the services adequate. Welch said that most of the complaints he has heard have been minor ones.