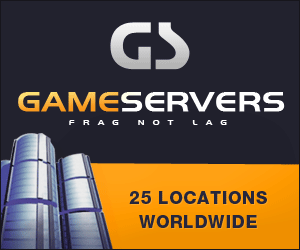 Miami Herald
May 10, 2007
A leading House Democrat planned to press the Bush administration to move detainees from Guantánamo to a military base on U.S. soil for trials.

By Renee Schoof
It's so difficult for attorneys to represent detainees at Guantánamo that the U.S. government should look into moving the detainees to a military base in the United States for their trials by military commissions, Rep. John Murtha, a leading Democrat on defense issues in the House of Representatives, said Wednesday.
Marine Corps Reserve Col. Dwight Sullivan, who oversees military attorneys representing the detainees, agreed at a House hearing that it was logistically difficult to hold the military commission trials at the Guantánamo naval base in Cuba. He suggested that detainees be taken for trial to a military base with secure facilities, such as the Marine Corps Air Station Miramar, Calif., the Naval Weapons Station Charleston, S.C., or Fort Leavenworth, Kan.
Murtha, D-Pa., said he would suggest that to the Bush administration and would put off a decision on Guantánamo's future, which he sees as problematic but postponable.
Sullivan told the House Appropriations defense subcommittee that the Guantánamo courtroom is in a rat- and bug-infested building and that there is little housing for attorneys and observers. Attorneys have to go to Guantánamo to meet with clients in person because faxes are not allowed, e-mail is only for the military, phone service is limited, and mail to and from the U.S. base can take more than two weeks.
Only one military commission case can be heard at a time because space is so tight, Sullivan said.
Guantánamo's commander, Rear Adm. Harry B. Harris Jr., testified that the court facility is adequate. He said detainees were able to send and receive mail and meet with attorneys. There were 1,400 attorney visits to Guantánamo last year, Harris said.
Harris said Guantánamo detainees received formal hearings and annual reviews to determine whether they should remain in detention. About 80 of the roughly 380 men who are there now have been recommended for transfer or release, but are being held while diplomatic arrangements are worked out.
The Pentagon's principal deputy general counsel, Daniel J. Dell'Orto, said detainees should not be sent to the United States for hearings because they would need high-security transportation and each trial would be a ``media circus.''
He also said that because U.S. courts guaranteed defendants certain rights, detainees might have additional constitutional protections if their hearings were conducted in the United States, which could lead to their unwarranted release, in the Pentagon's view.
But Sullivan said that a military commission hearing, which operates under different rules from those of federal courts, had already been held in the United States, so that issue was settled. The main difference would be that attorneys can't subpoena witnesses to appear in Guantánamo but could do so if the trial were in the U.S.
Since August 2004, the Pentagon has used military cargo planes to shuttle lawyers, staff members, observers and reporters between Andrews Air Force Base outside Washington and the U.S. naval base in remote southeastern Cuba for court sessions. The last session produced the first conviction: Australian captive David Hicks pleaded guilty to serving as an al Qaeda foot soldier in Afghanistan under an agreement that he would be returned to Australia.
The sessions are conducted in a former administrative building above an abandoned airstrip. Office and courtroom space is limited, as are guest quarters, staff and vehicles at the base.
The government is requesting $10 million to build a facility at Guantánamo for the hearings.
Rep. James Moran, D-Va., said Pakistan or Afghanistan's Northern Alliance had turned over 86 percent of Guantánamo's detainees to the United States, which made him doubt that ''these were the worst of the worst,'' as former Defense Secretary Donald Rumsfeld labeled them, because some prisoners from those sources have turned out to be victims of ransom schemes or mistakenly captured.
Moran noted that more than 200 Guantánamo detainees have not been charged with war crimes but are still being held indefinitely. Dell'Orto said the United States was entitled to hold them ''until the end of hostilities'' to prevent them from ''returning to the battlefield.'' Some administration strategists refer to the war on terrorism as ''the long war'' that may last several decades.
Miami Herald staff writer Carol Rosenberg contributed to this report from Miami.