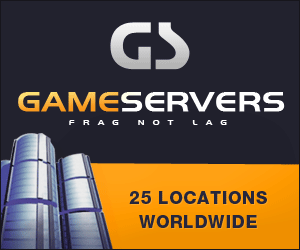 San Francisco Chronicle
January 19, 2007
Pg. 6
Experts differ on whether defense official broke rules
By Bob Egelko, Chronicle Staff Writer
The Defense Department official who called for a business boycott of law firms representing prisoners at Guantanamo Bay is potentially subject to discipline by the State Bar of California, of which he is a member.
But although Charles Stimson's comments have been condemned by the American Bar Association and other legal organizations as an assault on lawyers' moral obligation to represent unpopular clients, interviews with several California legal ethics experts found only one who thought he had broken the rules governing attorney conduct. Violations of those rules carry penalties that range from reprimands to disbarment.
San Francisco attorney Richard Zitrin, who teaches ethics at UC Hastings College of the Law and formerly chaired the State Bar's ethics committee, said one of several rules that Stimson appears to have violated dates from the O.J. Simpson murder trial. It prohibits lawyers from making out-of-court statements that are likely to prejudice a court proceeding.
"What could have more of a prejudicial effect on a proceeding than to threaten a detainee's lawyer that the law firm will lose business if the lawyer continues to represent the detainee?'' Zitrin asked. He said the bar, if it investigates Stimson and finds violations, should impose substantial punishment, because of his high office and the public impact of his statements.
But Walnut Creek attorney Carol Langford, also an ethics teacher at Hastings and former State Bar ethics committee chair, said Stimson's comments weren't covered by the rules because he wasn't referring to a particular case.
"It's not grounds for discipline, I'm sorry to say,'' said Langford, who represents lawyers in disciplinary cases. "He has the right to an opinion. ... He has a scarlet D, for dunce, and he will be wearing that for a very long time.''
Stimson's remarks were "insidious and vile,'' striking at "the heart of the Anglo-American jurisprudential system,'' said Los Angeles attorney Diane Karpman, who represents lawyers in disciplinary cases and writes a legal ethics column for the monthly State Bar Journal. But, she added, "I don't see where this fits squarely into one of our very formalistic rules.''
Stimson, the deputy defense secretary in charge of detainee affairs, said in a radio interview Jan. 11 that he was shocked to see many elite law firms providing attorneys for prisoners at Guantanamo. He named more than a dozen firms, of which about half have offices in California.
"When corporate CEOs see that those firms are representing the very terrorists who hit their bottom line back in 2001, those CEOs are going to make those law firms choose between representing terrorists and representing reputable firms,'' Stimson said. He also questioned where the law firms were getting money for the cases.
Pentagon and Bush administration officials quickly distanced themselves from Stimson's comments. In a letter to the Washington Post, published Wednesday, Stimson apologized and said he did not question "the integrity of those engaged in the zealous defense of detainees in Guantanamo.''
Stimson, 43, is a former Navy lawyer in the Judge Advocate General's Corps, whose tours of duty included San Diego. The California bar lists him as a member since January 1998 who transferred to inactive status in August 1999 and has no public record of discipline. Cmdr. Jeffrey Gordon, a Defense Department spokesman, said Stimson is licensed to practice law in one other state, but privacy considerations prohibited him from naming it.
Inactive bar members are those who have obtained their licenses but do not practice law in California and pay reduced dues. They are subject to the same ethical standards and discipline as other lawyers, ranging from reprimands to disbarment for misconduct, said Robert Hawley, the bar's deputy executive director.
He said the bar could not reveal whether it was investigating Stimson.
Zitrin, the ethics expert who favored disciplinary charges, said Stimson's comments could be considered unlawful -- an attempt to interfere with lawyers' ability to do business, which is grounds for a civil suit as well as legal discipline. In addition to the rule against prejudicial out-of-court statements, he cited state laws that prescribe a lawyer's duty to maintain respect for the legal system and to represent clients only in ways that the lawyer considers "legal or just.''
"You could make a very good argument that he violated both of those'' duties, he said.