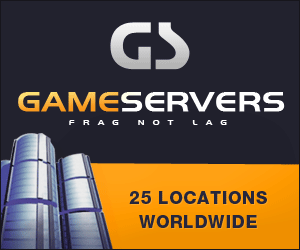 BARRY WILNER
Associated Press
NEW YORK -
With a bushel full of records and an MVP award already in his 2006 collection, LaDainian Tomlinson added The Associated Press NFL Offensive Player of the Year to his resume Friday.
Could there have been any doubt after L.T. made everything look EZ in sparking the San Diego Chargers to the NFL's best record (14-2)?
Tomlinson, voted Most Valuable Player on Thursday, broke Shaun Alexander's league record for touchdowns by scoring 31 (28 rushing) and also threw for two scores. The brilliant running back not only surpassed the mark Seattle's Alexander established last year in also winning the MVP-offensive player double, but Tomlinson surpassed Paul Hornung's 46-year-old record for points by getting 186.
And L.T. rushed for a league-high 1,815 yards on 348 carries, had 56 receptions for 508 yards and was 2-for-3 as a passer, both completions for scores, giving him six in his six-year career, tying him for second among non-quarterbacks.
"There's so much work that you put in during the offseason, putting your body through some rigorous training and pushing yourself to the max," Tomlinson said of the honors. "Then, when something like this happens, it makes it all worth it. You feel like everything I do in the offseason, everything I put my body through in training camp and up to this point, it's worth it. It pays off."
It paid off with 38 votes from a nationwide panel of 50 sports writers and broadcasters who cover the league. Next was Tomlinson's former quarterback with the Chargers, the Saints' Drew Brees with eight, followed by Indianapolis QB Peyton Manning with three and St. Louis RB Steven Jackson with one.
Brees also was second and Manning third in the MVP balloting.
Tomlinson rushed for at least 100 yards 10 times this season, including nine in a row, and scored two or more TDs in 10 games. The highlights were four-touchdown games against San Francisco in a 48-19 rout and Cincinnati in a 49-41 shootout in which San Diego trailed 28-7 at halftime.
Tomlinson credits the close-knit nature of the Chargers for his outstanding year.
"Every day you go to work with these guys," he said. "They're a special group to me. I think this group I will always remember more than any other football team I've been on. We've got a unique situation that kind of reminds me of college days. That's something that you really don't get in the National Football League, because you really don't have the time to get to know guys and really spend time with them.
"On this team it's different. It seems like every guy is like a brother."
It's that brotherhood, that camaraderie and the respect for each other that L.T. cherishes more than any records.
"It's more important to me to be a better person. At the end of the day that's what people remember," Tomlinson said. "Football is a game that I obviously love to play and a lot of guys enjoy playing the game. But that's not who I am. I'm not just a football player. I'm a human being, an individual, a person. I respect other human beings and that's what it's all about, giving respect to other human beings and just really trying to have an impact on people's lives that I come across because I am in a position to do that."
This is the third successive season with an MVP who also won top offensive player. Before Tomlinson and Alexander, Manning did it in 2004. In all, it has occurred 19 times since the first offensive player award was given in 1973.
Quarterback Dan Fouts in 1983 was the only other Chargers player to win the award.