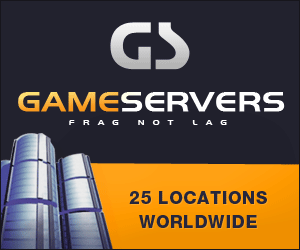 Los Angeles Times
March 6, 2007
An Army specialist who refused to serve in Iraq could get seven years in prison if convicted. The case is being watched by U.S. antiwar groups.

By Ashraf Khalil, Times Staff Writer
A Los Angeles man is scheduled to go on trial in a military court today for refusing to deploy to Iraq.
Army Spc. Agustin Aguayo, 35, whose court-martial is to begin in Wurtzburg, Germany, fled his Army base in Germany last summer just before his unit deployed to Iraq.
He resurfaced in California several weeks later, then turned himself in Sept. 26 at Ft. Irwin.
"It's the right thing to do," Aguayo told reporters before his surrender. "I'm not a deserter or a coward. I just felt that I needed to be unavailable for this [deployment] because I have come to believe that it is so wrong."
Aguayo is charged with desertion and missing a troop movement. He could face up to seven years in prison if convicted on both counts.
"In the global war on terrorism, we need everybody rowing the boat," Maj. Robert Whittle, one of Aguayo's commanding officers, told the Stars and Stripes newspaper last fall while the soldier was still missing.
Aguayo, he said, "volunteered to serve in the military. We would like him to fulfill the commitment he made and rejoin the team."
The case is being closely watched by American antiwar groups that have taken up Aguayo's cause and raised money for his defense.
He is part of a steady trickle of soldiers resisting Iraq duty, either as conscientious objectors to all forms of violence or as political dissenters who would serve in Afghanistan or other places, but not Iraq.
"There have been a couple dozen cases," said Jeff Paterson, an organizer with the Oakland-based group Courage to Resist, which works with dissenting U.S. soldiers.
He predicts that Aguayo will get up to a year in jail followed by a less than honorable or bad conduct discharge.
The number of conscientious objector applications Army-wide almost tripled in 2003, the year the Iraq war started, and the numbers have stayed high. The rejection rate also has risen.
According to Army figures published in Stars and Stripes, there were 23 applications in 2002, 17 of which were approved. In 2005, there were 61 applications — only 23 of which were approved.
Perhaps the most high-profile Iraq dissenter, Army 1st Lt. Ehren Watada, 28, faces a second court-martial June 16 for refusing to deploy to Iraq and speaking out publicly against the war and the Bush administration. His original court-martial ended in a mistrial Feb. 7.
Paterson expects that Watada, who serves at Ft. Lewis, Wash., eventually will be handed a harsher sentence than Aguayo because of his public statements against the war.
Aguayo's trial is the culmination of a three-year quest to escape his military commitment following a change of heart that began shortly after he enlisted in November 2002.
His wife, Helga, said that while he was undergoing basic training at Ft. Benning, Ga., "He sent me a letter saying, 'My God, I'm actually training to kill people.' He came home pretty shook up and was like, 'My God, I can't do this.' "
A U.S. citizen born in Mexico but reared largely in Los Angeles, Agustin met his wife, a child of Guatemalan immigrants who was reared mostly in Palmdale, when both were in high school. They have twin 11-year-old daughters.
Aguayo first applied for conscientious objector status in February 2004, just before his unit deployed to Iraq.
A combat medic with the 1st Battalion, 18th Infantry Regiment, he served for one year at a base near Tikrit — often refusing to load his weapon while on guard duty — while his application was being considered.
The Army rejected his request, and after numerous appeal attempts failed — including an August 2006 rejection by the U.S. District Court in Washington, D.C. — Aguayo faced a second deployment to Iraq last summer. By then, his refusal to return to Iraq was common knowledge amid the tight-knit U.S. military community in Schweinfurt, Germany.
"There are no secrets on a base," said his wife, who has become a regular speaker at local antiwar rallies. "For the most part, we were alienated. I got a lot of cold shoulders."
On Sept. 2, the Army sent two soldiers to Aguayo's on-base home to forcibly escort him onto a plane to Iraq.
"They said that if they had to, they would carry him onto the plane," his wife said.
With soldiers sitting in his living room with his wife, Aguayo slipped out a back window and disappeared.
His wife won't go into details about how her husband made it back to the U.S., saying only that he received assistance from German antiwar groups.
The case has become a minor cause celebre among several German activist groups, which have organized a series of rallies and vigils this week.