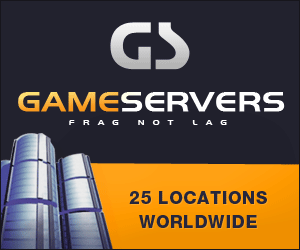 BETH HARRIS
Associated Press
LOS ANGELES -
A sunny winter day and a slickly produced film welcomed the U.S. Olympic Committee's evaluation committee Thursday during a two-day visit to decide whether Los Angeles will be the U.S. candidate to host the 2016 Summer Games.
The group spent its first day cloistered inside a meeting room on the UCLA campus watching presentations from the local organizing committee on 14 themes involved in the bid.
Later, the evaluators went on a walking tour of the campus, which would be home to the athletes' village, and watched a 3 1/2-minute Disney-produced film promoting Los Angeles' virtues that featured Gov. Arnold Schwarzenegger, Hollywood celebrities and the city's landmarks.
"I ordered another sunny day in the middle of winter," Mayor Antonio Villaraigosa boasted to reporters before previewing the film. "Los Angeles will present a great Olympic Games. We'll do it all in style."
The group planned to join local organizing committee board members and politicians for dinner at the Getty Center on a bluff overlooking the Pacific Ocean.
Friday, the evaluators will hit the freeways for a half-day bus tour of venues in Carson, Long Beach and downtown Los Angeles.
The USOC committee was kept away from reporters Thursday, leaving Villaraigosa, Walt Disney Co. Chairman Dick Cook and Barry Sanders, chairman of the Southern California Committee for the Olympic Games, to talk up Los Angeles' bid.
"It's the city that has the Olympic ideal in its DNA," Sanders said. "People come from all over the world to achieve their goals in Los Angeles, and that is the Olympic ideal."
They had help from producer Jerry Bruckheimer, who expressed his support for the city in the film's opening segment.
He gave way to Schwarzenegger and Villaraigosa, who appeared on a Western movie set, before the film cut to images of palm trees, sunshine and clear skies that showed no hint of Los Angeles' famous smog.
Footage of the 1932 and 1984 Olympics - both staged by Los Angeles - was included, as were celebrity shots from the red carpet at the Oscars and such famous landmarks as the Beverly Hills Hotel, Rodeo Drive, the Queen Mary and Paramount Studios.
Olympic champions Mark Spitz, Serena Williams, John Naber, Janet Evans, Peter Vidmar and Carl Lewis shared their memories of triumph in sound bites. Celebrity chef Wolfgang Puck popped up, too, asking, "Who is hungry?"
The film closed with Villaraigosa standing on the edge of the roof of downtown's Staples Center, which would host gymnastics.
The USOC requested that Los Angeles and Chicago, which are competing to host the 2016 Games, each produce a film answering why their city should host the games.
Los Angeles' answer is that the city is ready now, with almost no new construction required.
"We can do it. We said it and we intend to prove it," Sanders said.
Cook offered no specifics when asked what role Hollywood would play during the Olympics.
"That kind of creativity will just enhance the games," he said.
Chicago will host the evaluation committee for two days beginning Monday, and the winner will be announced April 14.
Villaraigosa deflected questions about Chicago's bid, including its promise of a compact Olympics that would be less spread out than in Los Angeles.
"We're not focused on Chicago," he said. "We don't see this as us versus Chicago. Our facilities are more compact than they were in 1984."
He downplayed Los Angeles' notoriously clogged freeways, noting that the city had no subway or light rail lines in 1984. Traffic volume in the region is projected to worsen significantly by 2016.
"In '84, people talked about doomsday and Armageddon. Traffic flowed," he said. "We expect there will be the same level of cooperation there was in '84."
Visiting Chicago reporters asked Villaraigosa about the perception that Los Angeles isn't as excited as its Midwestern counterpart.
"I'm excited and I'm enthusiastic," he said. "This city will rally around this Olympic bid."
The candidate city must be submitted to the International Olympic Committee on Sept. 15. The host will be chosen in 2009. Other cities that have expressed interest in hosting the 2016 Games are Madrid, New Delhi, Prague, Rio de Janeiro, Rome and Tokyo.