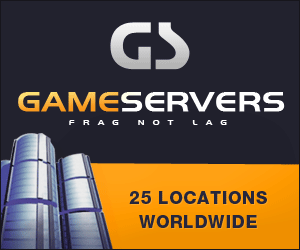 Washington Post
February 25, 2007
Pg. 18
Measure Would Go To Iraqi Assembly
By Ernesto Londono, Washington Post Staff Writer
BAGHDAD, Feb. 24 -- Leaders of Iraq's oil-rich Kurdish region have apparently approved a draft oil law that will be presented to Iraqi lawmakers in coming weeks, an eagerly awaited breakthrough that is expected to professionalize and expand drilling in the country.
The agreement was announced Saturday by Massoud Barzani, president of the regional government in Kurdish-populated northern Iraq, during a news conference in the northern city of Sulaymaniyah attended by Iraq's president and the U.S. ambassador, the Associated Press reported.
"We reached a final agreement," Barzani said, according to AP. "We accept the draft."
Barzani did not disclose further details of the agreement, and no other officials discussed them publicly.
John C. Roberts, a spokesman for U.S. Ambassador Zalmay Khalilzad, said Saturday night he was unaware of the development or the ambassador's presence at the news conference. Spokesmen for the Kurdish regional government and Iraqi Deputy Prime Minister Barham Salih also said they had no information on the reported agreement.
The Kurdish minister of natural resources declined to discuss the issue.
Iraqi officials in recent weeks have been struggling to reach an agreement on legislation that would govern the exploitation of the country's vast oil reserves and who should control the revenue.
Among the contentious issues are to what extent oil exploration will be controlled by the Shiite-led government in Baghdad; how proceeds will be distributed among oil-rich and oil-poor areas; and to what extent foreign companies will be allowed to drill for oil.
Iraq's largest reserves are concentrated in the Kurdish north and in the predominantly Shiite south, which has led to squabbling among Iraqi leaders concerned that their constituencies might not benefit sufficiently from oil proceeds. Sunnis live mainly in central and western areas without oil reserves. More than 90 percent of the country's budget comes from oil.
U.S. officials have been pressing Iraqi leaders to send a bill to parliament, a step they see as crucial to strengthening the country's economy and reducing violence. Secretary of State Condoleezza Rice urged Iraqi leaders last week during a brief visit to Baghdad to reach a resolution on the draft.
Prime Minister Nouri al-Maliki had promised to get the measure passed by the end of 2006, but negotiations, primarily between Kurds and Shiite leaders, have stalled several times. The Kurds want to make sure they have enough oversight over the oil industry in their region and have expressed concern about the impact the legislation might have on contracts they have signed with foreign companies that recently began working in the relatively safe region.
It is unclear how quickly lawmakers, in a parliament beset with sectarian strife and general bickering, will turn the bill into law.
Staff writer Steven Mufson in Washington and special correspondents Naseer Mehdawi and Waleed Saffar in Baghdad contributed to this report.