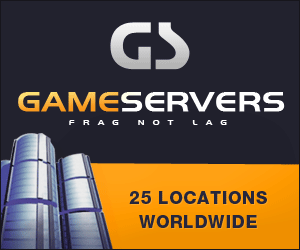 Source: Agence France-Presse English Wire
Date: October 12, 2006
ANKARA, Oct 12, 2006 (AFP) - Washington welcomes a ceasefire decision by
Iraq-based separatist Kurdish rebels, but still sees the militants as a
security threat to NATO ally Turkey, a special US envoy said here Thursday.
The outlawed Kurdistan Workers' Party (PKK) "needs to lay down arms and they
need to renounce violence," retired general Joseph W. Ralston, the US
coordinator with Ankara in the fight against the rebels, told reporters.
"I am pleased they have done that as a first step, but that does not
eliminate
the problem. We still have the PKK operating in a sanctuary in Iraq," he
said
after talks with his Turkish counterpart Edip Baser.
The PKK, which has been fighting the Turkish army since 1984, ordered a
unilateral ceasefire from October 1, saying it hoped this would pave the way
for a dialogue to resolve the conflict.
But the truce, like the previous ones called by the PKK, was quickly
rejected
by Turkey.
The ceasefire came after a sharp rise in violence by the PKK, which Turkey
says
uses neighbouring northern Iraq as a springbroard for attacks on Turkish
targets across the border.
The news of the first fatality since the truce came Thursday when officials
said a Turkish soldier was killed in a clash with the southeastern province
of
Siirt, and two PKK rebels were killed in separate fighting in Sirnak
province,
also in the southeast.
Baser said he and Ralston discussed several "concrete proposals" against the
PKK, including the closure of the Mahmur refugee camp, near the northern
Iraqi
city of Mosul.
Ankara has for years demanded that the UN-controlled camp, home to thousands
of
Kurds from Turkey, be closed down, saying it is controlled by PKK rebels who
prevent families who want to return to their homes in Turkey from doing so.
Ankara has long pressed the United States and Iraq to stamp out the PKK
presence in Kurdish-held northern Iraq, where it says the rebels enjoy
unrestricted movement and easily obtain weapons and explosives.
But the United States and Baghdad have been reluctant to crack down on the
rebels, saying they are swamped by violence in other parts of the country.
Washington has argued for other types of measures, such as cutting off the
PKK's finances, before a military operation.
"The use of force is a very serious issue. It should not be a first option,"
said Ralston, a former supreme commander of NATO. "In the past, I have
recommended the use of force when all other options have been exhausted."
Growing impatient, Ankara has threatened cross-border operations against PKK
camps in Iraq, a move Washington opposed on grounds that joint action by
United
States, Turkey and Iraq would produce better results.
More than 37,000 people have been killed since 1984, when the PKK,
classified
as a terror organisation by Turkey, the United States and the European
Union,
took up arms for self-rule in the country's mainly Kurdish southeast.