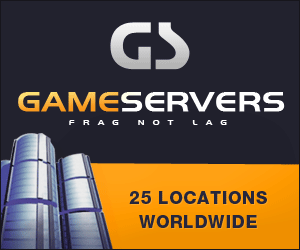 Washington Times
April 17, 2008
Pg. 14
By Ben Lando, United Press International
Iraq's central government and the Kurdish region have reached a deal on an oil law, including a method for weighing the validity of the oil deals the Kurds have signed with foreign firms, the top government spokesman said yesterday.
Ali al-Dabbagh said an agreement also has been reached on the classification and funding for the Kurds' security forces, the Peshmerga, which will become a battalion within the Iraqi Ministry of Defense. And he said the sides agreed to allow the U.N. process for determining the future of oil-rich Kirkuk and other disputed territories to play out.
"There is an understanding between the central government and the regional government for the oil law," Mr. al-Dabbagh said in a telephone interview from Brussels, where Iraqi Prime Minister Nouri al-Maliki is meeting with EU officials.
Mr. al-Maliki's governing coalition has seen defections and opposition growing over the past year. Mr. al-Dabbagh said political parties have recently pledged support, and meetings in Baghdad with top Kurdistan Regional Government officials have led to "a new atmosphere."
The oil law and oil deals have been a source of contention in Iraq's political and civil society. Opponents of the Kurdish deals are led by national Oil Minister Hussein al-Shahristani. The oil law has seen many versions and incarnations, each with steadfast supporters and opponents.
This has led to fits and starts in moving forward a law establishing the post-Saddam Hussein rules for governance of Iraq's oil and gas sector — including four versions stalled in parliament's Energy Committee — that will decide the flashpoint issues of central or decentralized control over the oil strategy and to what extent foreign oil companies will be allowed a role in the nationalized oil sector.
Mr. al-Dabbagh said the agreement is on the version of the oil law approved by key Kurdish and central government leaders in February 2007. But the deal was foiled by an Oil Ministry decision to classify Iraq's discovered oil fields and exploration blocks, detailing authority for development between the central government and producing provinces and regions in a manner with which the Kurds disagreed.
It was further altered by the Shura Council, a legislative review body, which led to increased tension and multiple versions.
Meanwhile, the Kurds made unilateral moves in the prospective oil sector in their three-province region.
The Kurdish government has been ahead of the rest of Iraq in political, economic and security evolution because of the no-fly zone created following the 1991 Persian Gulf war. Since 2004 the Kurdish government has signed more than 20 deals to explore for and develop oil and gas.
Most were signed last year, as was a regional oil law, prompting Mr. al-Shahristani to increase his criticism to outright condemnation. He called the deals illegal and has so far made good on a threat to blacklist any firms that sign Kurd oil deals from gaining contracts for the rest of Iraq.