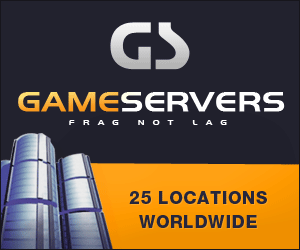 Media: Reuters
Byline: N/A
Date: 29 August 2006
ARBIL, 29 August (IRIN) - Kurdish officials in Iraq's northern Kurdistan
Region have unveiled plans to build a camp for some 6,000 families who have
abandoned their homes in southern and central Iraq to resettle in the north
since the fall of Saddam Hussein's regime in 2003.
"We will build a camp in Suleimaniya for those people who are moving here
from the south and they will be considered as IDPs [internally displaced
people]," Tavga Omar, general director of the Kurdistan regional
government's Human Rights Ministry, told IRIN.
"The purpose of setting up the camp is to easily provide services for them
in one place and also protect their rights as IDPs," she said.
The camp in Suleimaniya will be the first of its kind for displaced Iraqis
in the north.
Tagva said she was concerned over the increasing number of people heading to
the Kurdistan region, adding that the government "cannot cope with this
increasing rate".
"There has been a considerable increase in the number of people coming to
Kurdistan over the past year, especially since the bombing of the Shi'ite
holy shrines of Samara in February," said Colonel Herish Ajghayi, head of
the Internal Residency Office (IRO) of the Kurdish Ministry of Interior.
S. Ahmed, 48, who did not want to give his first name for security reasons,
is displaced but an exception in that he can afford his own accommodation.
He is one of several Arab university professors who have moved to the north.
He left his home in the Karada neighbourhood of Baghdad four months ago.
"I decided to come here because of the deteriorating security situation over
there," Ahmed said, adding that several of his fellow professors had been
either abducted or assassinated. He now teaches in a university in the
northern Arbil province and has rented a house in the city for the
equivalent of US $600 a month, while his total monthly income is $1,000.
"Things are expensive here really and if you don't have a good income you
cannot afford to get on easily," Ahmed added. Most displaced persons,
however, do not have the means to pay such rent and therefore require free
accommodation.
According to figures released by the IRO in Arbil, 7,498 IDPs have moved to
Arbil from other areas of Iraq from January 2005 to August 2006. Of these
people, 2,670 are Arabs [Shi'ite and Sunni], 1,292 identify themselves as
Christians and the rest are Kurds who used to live outside Kurdish areas.
The majority of the displaced families have not yet been able to transfer
their ration cards from their original cities to Arbil, said the IRO. The
ration card system is a legacy of the UN-imposed international sanctions era
in Iraq [from 1990 to 2003 following Iraq's invasion of Kuwait]. According
to that system, Iraqis receive a regular monthly ration of certain food
items.
The Arbil Office of the Iraqi Red Crescent Society (IRCS), however, has
assisted some of these families by giving them such items as food and
furniture. Imad Maruf, head of the Disasters and Relief Department of the
IRCS in Arbil, said that the organisation has so far helped more than 1,000
displaced people who are registered with them.
Many of the IDPs moving to Arbil doubt that the situation in the areas they
left will get any better soon.
"Even if the situation there improves, I still prefer to stay here," said
Ahmed. "My life is better here."