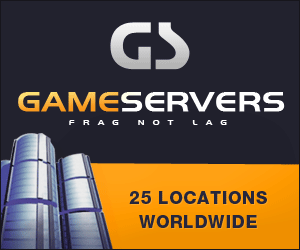 BETSY BLANEY
Associated Press
LUBBOCK, Texas -
Texas Tech chancellor Kent Hance walked into a convenience store in Lake Placid, N.Y., last summer, 1,658 miles from his campus. The clerk looked up, noticed the Tech logo on his T-shirt and said: "Bobby Knight, Bobby Knight."
"I don't know that you can put a price on a lot of national exposure he's brought to Texas Tech and Lubbock," said Hance, a former U.S. congressman and the only politician to defeat George W. Bush in an election. "If coach Knight were walking through LaGuardia Airport with Mack Brown and Bob Stoops, the people in the airport would say, 'Who are those two people with Bob Knight?'"
Knight gets his first shot at his 880th victory Thursday night, and a win at home against UNLV will make him the winningest Division I men's coach in history.
For his part, the 66-year-old Knight has played down the march to overtaking former North Carolina coach Dean Smith's mark of 879 victories. He said the record won't "have any impact whatsoever" on the basketball program or the school.
"Anything that can happen good through athletics does have some reflection on the university, certainly," Knight said. "But I don't think it's a monumental thing. I think Texas Tech would be a great institution without a basketball team."
Knight, known through the years for his volatile temper, three national titles and 11 Big Ten championships, tied Smith on Saturday when Texas Tech beat Bucknell 72-60.
Smith, who had no plans to travel to Lubbock for Thursday night's game, said he'll be in touch once No. 880 is in the books.
"I'll sure be one of the first to call and congratulate him," Smith said. "He knows that."
It isn't just the school that's benefited from Knight's presence. Lubbock business leaders say Knight's arrival in March 2001 and the pursuit of the record are better than a national ad about the city.
"He's larger than life," said Eddie McBride, president and chief executive officer for the Lubbock Chamber of Commerce. "He has been one of our best ambassadors."
Hance said Knight brings name identification to the school and the city. He's already helped raise more than $200,000 for the library at Tech. He donated $65,000 of his own money and thousands of books from his personal collection; he backed a similar effort at Indiana during his 29 years there.
Knight's a lot like some in politics, entertainment and sports when it comes to supporters and detractors, Hance said.
"They do not have any undecideds," Hance said. "And he's one of them."
Knight's son, Pat, said he and his father have a similar take on the recent attention.
"We don't look at it as the record per se for him," Pat Knight said. "We just look at it as another chance to get more publicity for the university and the program, just like 'Knight School' was."
Bob Knight required ESPN producers to showcase the school and the city in each of the six episodes of the reality show, which aired this year.
Should Tech lose against UNLV, two more home games follow, giving Knight a good chance of hitting 880 in front of the community that's embraced him.
Knight said he enjoys Lubbock "better than anyplace" he's been. That's why he says he'll stick around after he retires.
"What this is is one of the great college towns in the country because it's big," Knight said. "This isn't a little town. There's just so many things here that, I think, make living here real easy."
In Texas, recognition of Knight's accomplishments isn't confined to Lubbock.
"It is the quality of young men he produced, the loyalty of his former players, and the high graduation rates of his teams which demonstrates his commitment to excellence," Gov. Rick Perry said. "Texas is honored to have a legend of the hardwood."
Don Haskins, a longtime friend of Knight's and a former UTEP coach, said Knight's legacy won't be about winning.
"He would go 0-30 before he'd break a rule," Haskins said. "Not only is he a great coach, but he's done it the right way."
But he doesn't think Knight will retire soon.
"Bob Knight might win a 1,000," Haskins said. "He's doing what he loves to do."