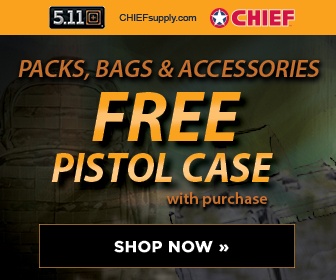 Washington Post
March 14, 2008
Pg. 10
Car Bomb Kills 17 in Baghdad Commercial Area; Journalist Shot Dead in Shiite Neighborhood
By Cameron W. Barr, Washington Post Foreign Service
BAGHDAD, March 13 -- The body of a senior Christian cleric was found Thursday in the northern city of Mosul, two weeks after gunmen abducted him there and killed three of his associates.
The death of Paulos Faraj Rahho, 65, archbishop of Mosul's Chaldean community, prompted expressions of remorse and condemnation from the Iraqi government and Christian leaders.
Pope Benedict XVI, in a message to the Chaldean patriarch in Iraq, called the killing an "act of inhuman violence that offends the dignity of the human person and seriously harms the cause of fraternal coexistence among the beloved Iraqi people."
Iraqi Prime Minister Nouri al-Maliki said it was a crime of "aggression aimed at inciting sedition among" Iraqis.
Most Christians in Iraq are Chaldeans, members of an Eastern Rite denomination that recognizes the pope's authority. Since the U.S.-led invasion of Iraq, radical Muslim insurgents have attacked Christians and their stores and churches, asserting that they were more loyal to Iraq's occupiers than to Iraq.
Andreas Abouna, a Chaldean auxiliary bishop in Baghdad, said that of the 1.2 million Christians who lived in Iraq before the invasion, only half remained by mid-2006, according to the U.S. State Department's 2007 report on international religious freedom.
Local officials in Mosul said Rahho's abductors were members of a criminal gang who sought a ransom for his release. Morgue officials said the body, which police found in a shallow grave in a northern section of the city, showed signs of decomposition, indicating that Rahho had been dead for at least several days.
Police officials said Rahho had been shot, but the Associated Press cited an unnamed morgue official as saying the body was free of bullet wounds.
Also on Thursday, a car bomb exploded in a commercial district in central Baghdad, killing 17 people and injuring 41, according to Interior Ministry officials.
Journalist Qassim Abdul Hussein al-Iqabi was shot and killed while walking in Baghdad's largely Shiite Karrada neighborhood, police said. The Committee to Protect Journalists, a New York-based advocacy organization, has counted 127 journalists and 50 media support personnel killed in Iraq since March 2003.
Gunmen north of the eastern city of Muqdadiyah opened fire on a checkpoint manned by members of a U.S.-funded neighborhood patrol, killing five people and injuring two. The patrols, part of a mostly Sunni movement known as the Awakening, have come under increasing attack from insurgents.
Special correspondents Dalya Hassan, K.I. Ibrahim, Saad al-Izzi and Naseer Nouri in Baghdad and Saad Sarhan in Najaf, other Washington Post staff in Iraq, and staff researcher Robert E. Thomason in Washington contributed to this report.