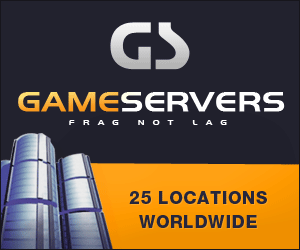 Toronto Star
October 23, 2008
By Michelle Shephard, National Security Reporter
GUANTANAMO BAY -- There are 12 days until the presidential election and three months until the White House is inhabited by a leader who has vowed to close the U.S. naval prison here.
The question now is, when will Omar Khadr go to trial?
Military judge Army Col. Patrick Parrish yesterday denied a request by Khadr's lawyers for an "indefinite delay," saying he would decide this week whether to postpone the proposed Nov. 10 trial start date.
"I don't give unlimited delays. I just don't give them," Parrish said.
Three years have now passed since the Pentagon first charged Khadr with five war crimes, including murder, for the death of U.S. Sgt. Christopher Speer during a firefight in Afghanistan in 2002.
Now 22, Khadr has been detained since his capture at the age of 15.
Prosecutors yesterday accused Khadr's lawyers of purposely delaying the trial by going on a "fishing expedition" for witnesses and evidence. Calling it a "trial-avoidance strategy," Marine Maj. Jeff Groharing said Khadr's defence team should have spent less time lobbying Canadian politicians and more time preparing their case.
"The defence hoped the recent election in Canada would change the political climate ... that obviously didn't happen," Groharing told the court.
Prime Minister Stephen Harper, whose Conservatives won a minority government last week, has vowed to not intervene in the trial despite calls from Ottawa's three opposition parties.
Khadr's lawyer, Navy Lt.-Cmdr. Bill Kuebler, said he would not apologize for trying to raise awareness about the case, but denies having done so at the expense of his team's legal work. He defended the close to 100 motions filed in pre-trial hearings as a way to challenge the system – not a strategy to avoid trial.
"The best way you demonstrate how flawed this process is, is to litigate as aggressively as you can," Kuebler said after the hearing.
During most of yesterday's hearing Khadr sat flipping through a picture book on snakes and through the letters of support brought by his Canadian civilian lawyer, Dennis Edney. He also appeared to be drawing pictures and smiled at the court spectators as he was led away by guards.
While both presidential nominees, Democrat Barack Obama and Republican John McCain, have vowed to close the prison at Gitmo if elected, there is no clear indication what that means for Khadr and the other remaining detainees, who number more than 250 and include such high-profile prisoners as 9/11 self-professed mastermind, Khalid Sheikh Mohammed.
Khadr is facing five charges under the Military Commissions Act. The bill was endorsed by Congress and signed into law by U.S. President George W. Bush in late 2006, following a Supreme Court ruling that overturned previous military hearings as illegal.
Obama voted against the new law, telling the Senate "politics won," with its passage.
McCain said in Ottawa this year that he would repatriate Khadr if Canada requested his return.
One of the issues raised by Khadr's lawyers yesterday strikes at the heart of what the new administration must decide: Did the U.S. need a new law to try foreign terrorism suspects, or could they have used domestic law or a traditional military court martial?
U.S. lawyer Rebecca Snyder asked the court why Khadr is charged with a war crime for allegedly killing a U.S. soldier. Snyder argued the Military Commissions Act did not set out to redefine war crimes, which forbade only the targeted killings of protected persons of war, such as civilians, chaplains or wounded soldiers.
The murder and attempted murder charges against Khadr should be dropped, Snyder argued, because Khadr is accused of killing a soldier and that's not a war crime. (Although Speer was a trained medic he was not a protected person because he was in the firefight as a soldier).
The government countered that the military law gives the U.S. administration the powers to charge Khadr because he's a foreign "unlawful enemy combatant."