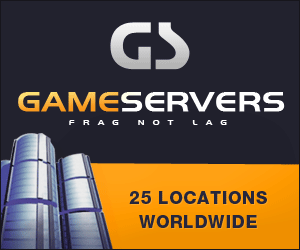 USA Today
January 7, 2008
Pg. 1
247 filings seek $1 billion or more

By Brad Heath, USA Today
WASHINGTON — Tens of thousands of people whose property was destroyed when Hurricane Katrina overwhelmed New Orleans' protective levees have filed claims demanding the government pay astronomical sums that would be enough money to make multimillionaires of everyone in Louisiana.
The Army Corps of Engineers received 247 claims from residents, businesses and government agencies seeking $1 billion or more, according to the agency. That's the tip of a very large iceberg: The corps, which designed and built the city's storm protections, faces more than 489,000 claims for the damage and deaths in the post-Katrina flooding.
The claims are so massive the government could never hope to pay them. Rather, they are the hopeful — and at times inflated — requests of people reeling from losses.
Just the top filings add up to so much money that the entire annual output of the nation's economy — $12 trillion — couldn't pay them off, according to the corps' listing. It is the first public accounting of the scale of damage demands the corps faces.
"That's totally off-the-wall," says Ashton O'Dwyer, a New Orleans lawyer handling some of the claims. He says everyone making a claim ultimately must provide evidence to back it up, "and we won't know the real total until that happens."
By comparison, the Louisiana Recovery Authority estimates that Hurricanes Katrina and Rita in 2005 together caused about $100 billion in physical damage statewide. The federal government already dedicated more than $130 billion on recovery from the hurricanes.
Most of the claims allege that the corps is to blame for the levee failures that inundated huge sections of New Orleans. A claim form is the first step in seeking compensation.
One claim alone seeks $3 quadrillion in damages, almost all of it for personal injury. That's a 3 followed by 15 zeros — about 250 times the nation's gross domestic product. A resident of a section of New Orleans that includes the hard-hit Lower 9th Ward filed another claim for $6 trillion, double the annual federal budget.
"We sort of take it all in stride," says Angela Drinkwitz, the corps' claims administrator. "We don't say there's no way this could be true."
Most claims should be filed within two years, but Drinkwitz says new claims are still trickling in.
Neither the corps nor the Justice Department would say whether they intend to pay any of the damage claims, how they will be processed or when a decision could be made. Already, at least 300 people also have sued the government over levee failures, Justice Department spokesman Andrew Ames says.
"If they'd built the levees right, they wouldn't have this problem," says Daniel Becnel, a Reserve, La., lawyer representing some of those suing the government.
The corps would not identify the people filing large claims. Officials still must sift through more than 2 tons of paperwork to weed out duplicates.
Flood of paperwork
Damage claims against the Army Corps of Engineers after levees failed:
*Total number: 489,000
*Claims for $1 billion or more: 247
*Largest: $3 quadrillion
*Largest government or business claim: $586 billion