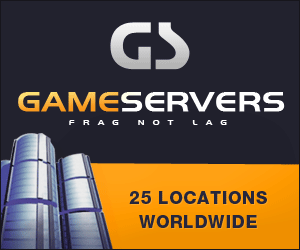 USA Today
April 9, 2007
Pg. 1
La., New Orleans Want $277 Billion

By Brad Heath, USA Today
New Orleans and Louisiana, swamped when the city's storm protections failed during Hurricane Katrina, demand the federal government pay a damage bill that is more than double the entire cost of the massive Gulf Coast rebuilding effort.
So many claims have been filed against the Army Corps of Engineers that the agency needs at least another month even to tally the floor-to-ceiling stacks, spokesman Vic Harris says. Among the more than 70,000 damage claims filed is one for $200 billion by Louisiana's attorney general and another by New Orleans for $77 billion.
Those two alone are more than double the $110 billion Congress approved for Florida and the Gulf Coast after Katrina and two other hurricanes struck in 2005. The amount is more than half of what the military has spent fighting in Iraq and Afghanistan.
Homeowners could seek damages of an additional $200 billion or more, says Jerrold Parker, a lawyer whose firm is trying to organize a class-action suit against the corps.
"Just looking at the place, it's clear that there's tremendous damage," he says. "The fact is, everyone knew the protections were inadequate."
The damage claims allege the corps is to blame for much of the devastation New Orleans suffered when Katrina overwhelmed the levees and flood walls. The water destroyed thousands of houses and emptied whole neighborhoods, some of which are only now beginning to rebuild.
People and governments that want to collect from the corps for that damage are first required to file a two-page claim form.
New Orleans and Louisiana seek broad requests for costs after Katrina but don't list specific damages.
Louisiana's claim contends that the corps built New Orleans' levees improperly and kept open a controversial shipping channel that allowed the hurricane's storm surge to hit the city more directly, says Kris Wartelle, a spokeswoman for the attorney general. Several studies since the storm have concluded storm protections were inadequate. One, prepared for the state this year, found that the corps underestimated the threat from hurricanes and even miscalculated sea level.
Harris says it's unclear whether the government will have to pay. The corps contends that the levees were not solely its responsibility and that the shipping channel it designed did not worsen Katrina's punch. The corps has not paid any claims.
Sorting out the claims almost certainly will take years, though Harris says officials can reject some immediately, either because the applicant filled out the form incompletely — in a few cases not at all — or because they didn't live in areas that flooded.
"There's a laundry list of things where it's easy to figure out they're not eligible for any money," he says.
The corps must either pay or reject each of the claims. Those whose claims are rejected can take the agency to court. Parker says his firm represents more than 3,000 people who want to sue.