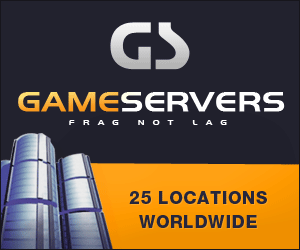 Chicago Tribune
March 19, 2009
Pg. 7
By Kim Barker, Tribune correspondent
KABUL, Afghanistan -- President Hamid Karzai, the suave, sharply dressed leader whose visage is so closely associated with Afghanistan, faces a hard road to re-election this year.
He's unpopular with the West and with Afghans at home. Even supporters acknowledge the insurgency-racked country is in crisis. The Afghan election commission has rejected Karzai's demand to move up the voting to April from August, leaving in doubt who will run the country after Karzai's term ends May 21. But a big question hovers over the pending vote, both at home and abroad: If not Karzai, who?
In a war-torn nation beset by ethnic and tribal strife, Karzai is one of few leaders with nationwide name recognition. He's a Pashtun, and the Pashtuns are likely to determine the future president.
There will probably be 50 candidates for president. Many of the other leading candidates were once Karzai allies. Most were formerly top ministers. In all likelihood, several of the top alternatives will band together behind a consensus opposition candidate at the last minute.
At this early stage, here are the most prominent names being mentioned:
ABDULLAH: The ophthalmologist, known as "Dr. Abdullah," was Afghanistan's foreign minister from 2001 to 2006, when Karzai removed him in what many Afghans regarded as a slight to the Northern Alliance. Abdullah is one of three major figures in the anti-Taliban alliance dominated by ethnic Tajiks, although Abdullah's father is an ethnic Pashtun.
ANWAR-UL HAQ AHADI: The country's former finance minister stepped down in February after four years and announced he would run for president. Ahadi, who has a doctorate in political science from Northwestern University, leads the country's oldest and largest Pashtun nationalist party. He is related to one of the country's two main spiritual leaders, who still hold influence in the Taliban strongholds of the south and east.
ASHRAF GHANI: The country's finance minister from 2002 to 2004 was considered a champion of reform. He is well regarded internationally, from his time with the UN and the World Bank. After a brief stint as chancellor of Kabul University, he co-founded the Institute for State Effectiveness. As an American citizen, Ghani, an ethnic Pashtun, also would have to overcome the image of being too pro-Western and would have to give up his American citizenship to be president.
ALI AHMAD JALALI: The country's former interior minister quit after 2 1/2 years in September 2005 amid rumors that he was upset over the involvement of officials in the drug trade. But insiders said Jalali also did not want to give up his U.S. citizenship. As a top military strategist, Jalali has taught at the National Defense University in Washington in recent years. Jalali, an ethnic Pashtun, is popular in Afghanistan for his stands against corruption and warlords but could alienate Afghans suspicious of his American ties.
ABDUL ALI SERAJ: A prince and descendant of Afghanistan's royal family, Seraj has already announced his candidacy. Seraj, a Pashtun who ran nightclubs in Kabul before moving to the U.S. during the Soviet occupation, is handing out bags of soil to Afghans to symbolize the country that people should want to save.
GUL AGHA SHIRZAI: The governor of Nangarhar province is a Karzai ally but has also kept his options open for the future. Shirzai, whose nickname is "The Bulldozer" for his ability to get things done, is in many ways the opposite of technocrats Jalali and Ghani. An ethnic Pashtun who knows how to use the tribal system to his advantage, Shirzai also once governed Kandahar.