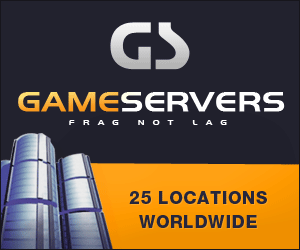 Washington Post
September 20, 2008
Pg. 6
By Michael D. Shear and Karen DeYoung, Washington Post Staff Writers
Republican vice presidential nominee Sarah Palin will meet next week with Afghan President Hamid Karzai in New York, on the sidelines of the opening of the U.N. General Assembly, according to Afghan officials in Washington.
The meeting is part of a broader effort to demonstrate the Alaska governor's ability to handle foreign policy issues, at a time when she has come under fire for a lack of experience on the international stage. The opportunity to speak before the United Nations annually draws the world's leaders to Manhattan, and the GOP presidential nominee, Sen. John McCain (Ariz.), plans to use the occasion to introduce Palin to those officials, McCain aides have said.
"It's a great opportunity for Governor Palin to meet and interact with some of the world leaders she will deal with as vice president," said one McCain adviser, who spoke on the condition of anonymity because her U.N. schedule had not been made public. "She'll talk about the issues facing the world."
Palin will meet with Karzai, and possibly other foreign leaders, during a midweek campaign swing through New York.
"Unfortunately, a few meetings at the U.N. won't change the fact that John McCain is promising four more years of the same cowboy diplomacy that has shredded our alliances and set back our ability to fight international terrorism," said Hari Sevugan, a spokesman for the Democratic nominee, Sen. Barack Obama (Ill.).
Palin, governor of Alaska for two years, has had limited experience abroad. She took one trip to Germany, Kuwait and Iraq in 2007, but barely crossed the Iraq border. She has also traveled to Canada. Democrats have mocked Palin for citing knowledge of Russia because she can see the nation from her home state.
While acknowledging her lack of a long foreign policy portfolio, McCain advisers have described Palin as a smart and decisive executive who has spent much of her time in office dealing with worldwide energy issues.
The request to Karzai for a sit-down came from Palin's team early this week and Karzai sent his agreement yesterday, officials at the Afghan Embassy said. Karzai, who will travel to Washington later in the week for a White House meeting with President Bush, expects to have separate telephone conversations with McCain and with Obama during his U.S. stay.
Palin's Democratic counterpart, Sen. Joseph R. Biden Jr. (Del.), who has traveled to Pakistan and Afghanistan as chairman of the Foreign Relations Committee, will also travel to New York for the General Assembly's opening. He plans to meet there with new Pakistani President Asif Ali Zardari.
Obama sent Zardari a message of congratulations following his election early this month but has not spoken to him directly. McCain called Zardari to offer his congratulations, as well.
Zardari will spend most of the week in New York. A source close to the Pakistani president said there is a possibility that he might see McCain, but that if Palin requests a meeting, he will see her.