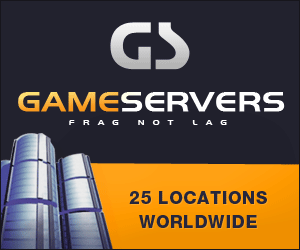 Miami Herald
December 11, 2006
Afghanistan President Hamid Karzai said Afghan children are dying from Pakistani terrorists and bombs from NATO.

By Jason Straziuso, Associated Press
KABUL, Afghanistan - With his lips quivering and voice breaking, a tearful President Hamid Karzai on Sunday lamented that Afghan children are being killed by NATO and U.S. bombs and by terrorists from Pakistan -- a portrait of helplessness in the face of spiraling chaos.
In a heartfelt speech that brought audience members to tears, Karzai said the cruelty imposed on his people ''is too much'' and that Afghanistan cannot stop ``the coalition from killing our children.''
''We can't prevent the terrorists from coming from Pakistan, and we can't prevent the coalition from bombing the terrorists, and our children are dying because of this,'' he said.
The president, who turned tearful after relating stories of children maimed by bombings, took long pauses between sentences, and at one point, covered both eyes with a white handkerchief. A single tear rolled down his right cheek and bounced off his suit lapel.
''Cruelty at the highest level,'' he said, his lower lip quivering. ``The cruelty is too much.''
The taped speech was shown later on state TV, though that broadcast and other news shows did not show Karzai crying.
Karzai's spokesman, Khaleeq Ahmed, said the president was saddened over the deaths of a 2-year-old child and two Afghan teachers on Saturday -- ''and it really got to him.'' Ahmed said Karzai was not trying to send any larger message to NATO or the United States about their presence here.
''I think what he was trying to say is that our country -- 30 years of war has made us so weak that we don't have the institutions to control these types of things,'' Ahmed said.
Afghanistan has seen more than 100 suicide attacks this year, a record number, and close to 4,000 people have died in insurgency-related violence.
Insurgent ambush
On Sunday, insurgents ambushed NATO troops in southern Zabul province with a roadside bomb and gunfire, wounding two soldiers, said Capt. Andre Salloum, a spokesman for NATO's troops in the south.
A day earlier, a roadside bomb exploded next to an Afghan army vehicle in eastern Paktia province, killing all six soldiers on board, police said Sunday.
NATO, meanwhile, sharply reduced the number of Taliban militants it said were killed in fighting on Dec. 2 in the Musa Qala district of southern Helmand province. NATO officials originally said about 70 to 80 militants were killed but revised the figure to about seven or eight, saying there could have been an internal reporting error.
Speaking on the 58th anniversary of the U.N.'s universal declaration on human rights, Karzai said Afghanistan has a decades-long history of limited rights, from the time of the Soviet invasion to civil war and the Taliban's rule.
Thousands of Afghans fled the country as refugees, and women were ''humiliated'' by the Taliban, he said.
The Taliban regime during its rule from 1996-2001 banned girls from schools and did not allow women to leave the house without a male escort or without wearing an all-covering burqa.
The president also announced a reconciliation plan that could be a first step toward bringing the perpetrators of human rights violations during Afghanistan's past wars to account, a measure hailed by the United Nations.
Karzai turned emotional about 10 minutes into the speech, after talking about an Afghan boy left paralyzed by a NATO airstrike in the Panjwayi district of Kandahar province.
''Every day our children are dying,'' Karzai said, noting that two children were killed in Musa Qala recently.
He said girls are afraid to go to school and that NATO bombs have killed entire families. He noted that two teachers were killed by Taliban militants in the eastern province of Kunar on Saturday.
''Our life is living with suffering,'' he said.
Karzai composed himself a bit by the end of the 15-minute speech, thanking the international community for coming to Afghanistan and asking for Afghans to unite.
First step
Tom Koenigs, the U.N.'s special representative to Afghanistan, said the newly launched Action Plan on Peace, Reconciliation and Justice was a first step in coming to terms with decades of human rights violations.
U.N. spokesman Aleem Siddique said that countries in post-conflict situations need to document the past ``and acknowledge the suffering of people.''
''It's just looking back at who did what and holding people accountable and giving the people of past abuses the recognition they deserve,'' he said.
Siddique said that perpetrators of abuses would ''eventually be held to account,'' though he said it was too early to say how that would play out and he didn't know if it would involve charging people in court with crimes against humanity.