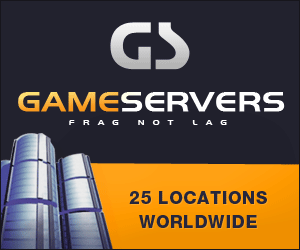 PAT GRAHAM
Associated Press
DENVER -
George Karl blasted Knicks coach Isiah Thomas for his role in the brawl between New York and the Nuggets, calling him a "jerk" who acted despicably by blaming Denver for the fight.
"He should be accountable for what his actions are," Karl said.
Karl was livid with Thomas for telling Carmelo Anthony not to go into the lane in the final minute-plus of the Nuggets' 123-100 win at Madison Square Garden on Saturday night. Ten players were ejected after Mardy Collins' hard foul on J.R. Smith started the fight.
Karl also said Thomas' actions "after the game were despicable."
"There's no question in my mind it was premeditated," Karl said in an obscenity-laced news conference on Denver's practice court Monday morning. "He made a bad situation worse. He's a jerk for what he's trying to do."
Thomas maintained that it wasn't what he said or didn't say to Anthony, but Karl's actions at the end of the game that may have instigated the brawl. Thomas felt Karl should've taken his starters out before the Nuggets were up nearly 20 points.
"I can't speak for him, but he put his players in a tough situation," Thomas said Monday morning. "I'm not here to place blame, we all shared in it."
When informed that Thomas wasn't suspended by the league for his role, Karl just shook his head. He lost his two leading scorers when commissioner David Stern handed out the suspensions - Anthony for 15 games and Smith for 10 games.
"If that's the truth (about Thomas) then there's no question it was wrong," Karl said.
Stern said he'd talk to the Nuggets' organization about Karl's comments regarding Thomas.
"We believe that the heat of the moment allows certain overstepping of traditional bounds," Stern said. "We understand that we've got some original characters among our coaching staff and we allow a one-time outburst. But over time we have to realize that a lot of people are watching us, many of them young."
Karl and Thomas already had tension in their relationship over the way Larry Brown was fired by the Knicks. Karl and Brown are close friends.
But Thomas said he didn't mean to provoke anything Saturday.
"I just said to those guys (Anthony and Marcus Camby) that this isn't a way that you should act," Thomas said. "You shouldn't be rubbing it in, but it wasn't a threat. It was more like this isn't how you do it. It wasn't necessarily not to go to the basket but basically don't rub it in."
Karl claimed he wasn't doing that by leaving his starters in the game.
"Where were we running the score up?" he said. "He had the same team in the game that pressed us and trapped us and cut a 25-point lead to 10 in about two minutes. Same team. Same pressure. Same 3-point shooters. Exact same. He didn't throw in no towel. He didn't take his best team off the court and say, 'Hey, the game's over.' He never gave one (darn) signal to it. It's absurd."
Karl said he's seen big leads by the Nuggets evaporate before and wanted to guard against it. After losing three of the first four on the road trip, Karl wanted to make sure the Nuggets put the win away.
"My team has blown 10-point leads, 11-point leads with two minutes to go," Karl said. "I watched Utah blow a 12-point lead to Sacramento two nights before that with four minutes to go in the game and you're telling me that I'm running the score up?"
Karl fumed for a few seconds longer and then ended his news conference.
"I'm done," he said as he walked away.