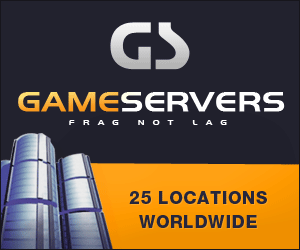 STEVE BRISENDINE
Associated Press
KANSAS CITY, Mo. -
The Pittsburgh Penguins could play rent-free and be equal managing partners in the new Sprint Center if they move to Kansas City, under an offer unveiled Thursday by the arena's operating group.
Tim Leiweke, president of Anschutz Entertainment Group, said the Penguins would not have to buy into the management agreement. The $276 million Sprint Center is scheduled to open in October.
The Penguins' owners, unhappy with the 45-year-old Mellon Arena, the NHL's oldest venue, have been exploring a move since a new arena deal fell through last month.
"We are not trying to steal the Penguins," Leiweke said. "We have been very respectful of their process. We understand that this is Pittsburgh's to lose, and we respect that."
Anschutz officials, including former Pittsburgh star Luc Robitaille, met Wednesday and Thursday with Penguins owner Mario Lemieux, his partner, Ron Burkle, and other team representatives.
"They have told us they will make a decision within 30 days," Leiweke said. "We will know within 30 days whether they are going to work out their issues in Pittsburgh and get an arena built, or whether they will ask the NHL for permission to move the team to Kansas City."
Pittsburgh has been trying to keep the Penguins in town with a Plan B agreement involving Detroit-based gambling company owner Dan Barden. Lemieux and Burkle were scheduled to meet late Thursday with Pennsylvania Gov. Ed Rendell, Allegheny County Chief Executive Dan Onorato and Pittsburgh Mayor Luke Ravenstahl.
Finding a permanent tenant, either in the NHL or NBA, has been a priority for Kansas City. Officials are counting on the Sprint Center and an adjoining entertainment district to anchor downtown revitalization efforts.
But so far, the arena has commitments only for the 2008 Big 12 men's basketball tournament, which was once a fixture in Kansas City, and the annual BCE Classic, a four-game tournament sponsored by the National Association of Basketball Coaches.
The association's hall of fame, which will include a 40,000-square-foot interactive exhibit dubbed College Basketball the Experience, is being incorporated into the Sprint Center project.
Last month, the Pennsylvania Gaming Control Board denied a slots contract bid by Isle of Capri Casinos that would have guaranteed the construction of a $290 million arena.
And William "Boots" Del Biaggio III, the venture capitalist who has an agreement with Sprint Center management to own any NHL team that relocates to Kansas City, co-owns a minor league hockey team with Lemieux.
Kansas City has not had an NHL franchise since the Scouts - now the New Jersey Devils - left town in 1976 after two seasons in Kemper Arena.
The NBA's Kings, who relocated from Cincinnati in 1972 and spent three seasons splitting their home games between Kansas City and Omaha, moved to Sacramento in 1985.