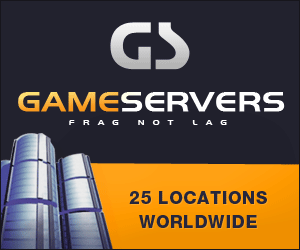 USA Today
March 25, 2008
Pg. 2
Two men seek court access to challenge their detention
By Joan Biskupic, USA Today
WASHINGTON — The Supreme Court hears arguments today in a case that could significantly affect the legal rights of American civilians captured in Iraq.
The dispute tests whether U.S. citizens taken into custody and held by the U.S. military have access to federal courts to challenge their detention. It was brought by two Arab-Americans in custody in Baghdad, one of whom an Iraqi court sentenced to death for an alleged kidnapping.
Normally, U.S. citizens have a right to challenge their detention before a judge. The U.S. government says the men should be denied a hearing because they are officially held by the Multi-National Force-Iraq, a United Nations-mandated force led by the United States but joined by many countries.
Numerous outside groups have entered the case to argue that if the Bush administration position prevails, it would weaken the long-standing right of citizens to challenge their imprisonment before a federal judge. The Associated Press, the Committee to Protect Journalists and other news organizations submitted a "friend of the court" brief saying reporters are among those who could be held without hearings.
"Reporters and war correspondents … face a substantial risk of being detained erroneously in the course of executing their professional responsibilities," says the brief signed by five media groups. "U.S. troops have sometimes confused journalists with Iraqi insurgents. U.S. forces have detained over a dozen journalists for months at a time without any charges." Among the examples in the brief is AP photographer Bilal Hussein, captured in 2006 by U.S. troops and held for nearly two years.
Since post-9/11 cases began coming to the high court, an overriding question has involved detainees' access to U.S. judges. The Bush administration has tried to put the federal courts off-limits. The Supreme Court has resisted. It ruled in the 2004 case of
Hamdi v. Rumsfeld
, for example, that citizens have rights to contest their detention in U.S. courts even when they are captured abroad and designated "enemy combatants."
Another dispute pending for this term tests whether foreign terrorism suspects held at the U.S. naval base at Guantanamo Bay, Cuba, have a right to challenge their detention in U.S. court.
In the new paired cases, Mohammad Munaf, a dual U.S.-Iraqi citizen, was serving as a translator to Romanian journalists in Iraq in 2005 when the group was kidnapped and held for two months. After they were freed, the Multi-National Force-Iraq accused Munaf of participating in the kidnapping for profit. An Iraqi court found him guilty and sentenced him to death. An appeals court threw out the conviction in February, and Munaf is awaiting other proceedings.
The second detainee, American-Jordanian citizen Shawqi Omar, evaded trial by an Iraqi court because a U.S. judge blocked the multinational force from transferring him to Iraqi custody. The force captured Omar in 2004 during a raid of his Baghdad home that targeted people allegedly linked to al-Qaeda. The raid allegedly turned up weapons linked to kidnapping plots.
U.S. Solicitor General Paul Clement argues that the men lack a right to a hearing before a U.S. judge because the multinational force is legally distinct from the U.S. government. He notes that it includes officers from other nations, including a British officer who is second in command. Clement says allowing the detainees to get to U.S. courts would interfere with the United States' international commitments.
Joseph Margulies, a Northwestern University law professor representing Munaf and Omar, urges the court to rule that the military cannot evade due process of law when it joins in international operations.
Various groups file briefs in support of two detainees
Eight "friend of the court" briefs have been filed with the Supreme Court on behalf of two U.S. citizens being held by the Multi-National Force-Iraq. They argue that the detainees should get a hearing before U.S. judges or otherwise be assured due process of law. The Department of Justice, which argues that the men should not be able to get into U.S. courts, drew no outside support. The briefs filed are from:
•The Associated Press, the Committee to Protect Journalists and three other news media groups.
•Four former U.S. diplomats and national security specialists.
•The American Bar Association.
•Eighteen professors of constitutional law and of the federal courts.
•M. Cherif Bassiouni, an international human rights law expert who served the United Nations in various capacities and is a professor at DePaul University, and 26 other international law professors.
•The liberal-leaning Constitution Project and the conservative-leaning Rutherford Institute.
•The National Institute of Military Justice.
•Human Rights Watch and six other non-governmental organizations.