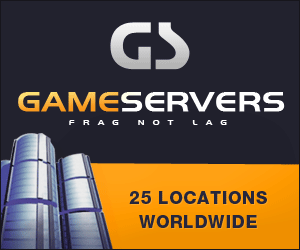 Media: The Associated Press
Byline: By DALE GAVLAK
Date: 02 October 2006
AMMAN, Jordan_Jordan plans to resume importing cheap oil from Iraq, the
Jordanian prime minister announced Monday, bringing a three-year hiatus to
an end under a deal that envisions setting up a pipeline between the
neighbors.
Jordan is one of a few Arab countries that does not have significant oil
reserves. It hiked fuel prices three times in the past year _ the last time
in April, almost doubling fuel costs for consumers. An additional increase
is expected next March.
Prime Minister Marouf al-Bakhit said the oil would be bought at
"international market price, minus an unspecified number" _ referring to a
preferential price, which economic analysts believe may be as much as US$10
(?7.9) lower than on the international market. He declined to reveal
figures.
Al-Bakhit announced additional details of the deal that was first revealed
in August in Baghdad. Jordan will import 10,000 barrels per day (bpd) _
about one-tenth of its daily requirements. He did not say when importing
would resume.
At a later stage, Jordan will increase the figure to 30,000 bpd and that
amount could be doubled, the prime minister told reporters.
Before the 2003 U.S.-led invasion of Iraq, Jordan received all of its oil
from its neighbor at highly preferential prices under Saddam Hussein's
regime. The supply was halted at the outset of the war that toppled Saddam.
Saudi Arabia, Kuwait and the United Arab Emirates stepped in to provide the
cash-strapped kingdom with oil at prices that are believed to have been
below market levels, though they were not made public. That deal only lasted
for a year.
Iraq will give Jordan a discount because of their close ties and its history
of providing its neighbor with inexpensive oil.
Al-Bakhit said the oil would come from the northern Iraqi refinery of Kirkuk
and that it will be trucked overland across the desert into the kingdom by a
joint Jordanian-Iraqi firm.
Next year, Jordan will issue a "tender to open up the transport of Jordan's
oil imports to other companies to guarantee shipment," he added.
Transport by tanker truck was the method used during the Saddam era, but the
potential for insurgent attacks and banditry makes it risky.
When the deal was concluded in August, Jordanian and Iraqi officials said a
pipeline could be set up in the future, but that more discussions were
needed.
Iraq has struggled to reach prewar production levels of about 2.5 million to
3 million bpd . As of last May, production stood at about 1.9 million
barrels a day, according to the U.S. Energy Information Administration.
Insurgents regularly target Iraq's oil infrastructure.