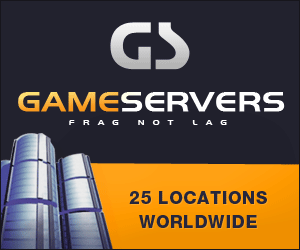 RICK GANO
Associated Press
MIAMI -
When he's fresh, Thomas Jones is at his best. Lighter legs give him the lift to sidestep tacklers and spring forward down the field for the Chicago Bears.
This season he's been able to take some plays off, thanks to the emergence of the man who wants to eventually take his job, Cedric Benson.
With different styles, the two Bears runners hope to find a way to solve a suddenly tough Colts defense Sunday in the Super Bowl.
"It's something that has been good for our team this year. It's kept me fresh. It's given us a nice one-two punch. I think we complement each other well with the way that we run," Jones said.
Jones gained 1,210 yards, averaging 4.1 yards per carry during the regular season. Benson had 647 yards and also averaged 4.1 per carry.
The balance was apparent in the NFC title game against the Saints. Jones ran for 123 yards on 19 carries with two touchdowns and Benson also scored, finishing with 60 yards on 24 carries.
Being the backup - albeit an effective one - has been an adjustment for Benson, the former Texas star who gained more than 5,000 yards for the Longhorns. Signed to a large contract that included $16 million in guaranteed money after the Bears made him their first-round pick in 2005, he's used to being the main man.
Their styles are different and they're certainly not best friends, but they have a working relationship, one that has helped bring the Bears to the cusp of an NFL championship.
"I mean, we're cool. There's no conflict or drama between the two of us. I mean, everything's good. I mean, what is the perception?" Benson said earlier during the postseason.
In the NFC championship game, Benson played three straight series in the first half; Jones was entered for just a pass play.
When a refreshed Jones returned, he had eight straight carries, accounting for all the plays in a 69-yard scoring drive.
"You need at least two good running backs to make it through a season," Bears coach Lovie Smith said. "We are a running football team. We get off the plane running the ball."
Jones said the coaches decide who's in, there is no campaigning for carries. It can be based on who's running the best or what type of defense the Bears are facing.
The Bears are going to need a two-headed attack against the Colts' run defense, which has been nearly impenetrable in the postseason. Indianapolis held Kansas City's Larry Johnson to 32 yards rushing in the first round of the playoffs; limited Baltimore's Jamal Lewis to 53 yards the next; and allowed only 93 yards to New England as a team.
It appeared there would be a training camp competition between Jones and Benson. When Jones, who rushed for 1,335 yards in 2005, missed voluntary offseason workouts, Benson lined up with the first team. But the battle never transpired after both got hurt in the preseason, and Jones eventually got his starter's job back.
The contrast can give defenses trouble.
"I think when I see the hole I like to accelerate through the hole. And our offensive line, they do a really good job of staying on their guys. Depending on what plays we run, I have kind of a two-way go. My style, I'm kind of shifty," Jones said.
Benson, who is a sturdy 5-foot-11, 230 pounds to Jones' 5-10, 215, runs more straight ahead. But he also has speed.
"He's more of a downhill guy like a bruiser kind of back. He's going to take a guy head-up the majority of the time," Jones said. "Once he's in the open field, his main thing is ... punishing guys. That's what he likes to do. He likes to take them on head first and that's kind of intimidating for defensive backs."
It also seems to soften up defenses, something the Bears hope they can do against the Colts and take some of the pressure off quarterback Rex Grossman.
The Colts should know something about two running backs because they also use two - Joseph Addai and Dominic Rhodes.
Jones said he expects to get the bulk of the carries Sunday at Dolphin Stadium, but it will depend again on how the game is unfolding.
"Both guys have bought into it, we feel they are both very good players and we want to utilize both their strengths," offensive coordinator Ron Turner said.
"It helps because it keeps them fresh. You get in the second half and both of them have had a chance to get some rest, get a break and you have a feel for the game."