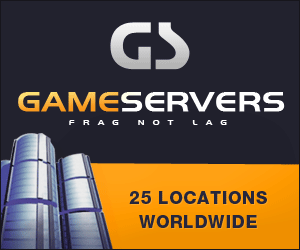 Boston Globe
January 19, 2008
To be independent of statements made by Petraeus
By Robert Burns, Associated Press
SAN SALVADOR - The Pentagon's top generals and admirals will make their own assessment for President Bush on whether to continue pulling US troops out of Iraq in the second half of the year - independent of what Bush's commander in Baghdad recommends, the top US military officer said yesterday.
Navy Admiral Mike Mullen, chairman of the Joint Chiefs of Staff, told reporters traveling with him on the last stop of a six-day trip that the Joint Chiefs will take into account a range of issues beyond the security situation in Iraq.
They will consider, for example, the effects of growing strain on troops and their families from multiple tours in Iraq, as well as the outlook for troop requirements in Afghanistan and elsewhere, Mullen said.
"I've got to look, with the Joint Chiefs, at what we think the best way ahead is in Iraq, in the region and globally," Mullen said.
Defense Secretary Robert Gates announced at the Pentagon on Thursday that he had asked the Joint Chiefs for their Iraq assessment, to coincide with recommendations from General David Petraeus, the top commander in Iraq, as well as Admiral William J. Fallon, the commander of American forces in the Middle East.
Gates has said he hopes Petraeus will conclude that further troop cuts in the second half of 2008 are feasible.
Earlier this week, Fallon said he was encouraged by what he called signs of economic and political progress in Iraq, although he did not say whether he favored more troop cuts in the second half of 2008. He spoke in an interview in St. Petersburg, Fla., while hosting a conference of Middle Eastern defense chiefs with Mullen.
"My sense is, they are beginning to get it," Fallon said of Iraqi political figures. "There are good signs." He added, "I'm very pleased with where we are in Iraq,"
Mullen made his remarks en route to San Salvador from Bogota, where he had met with top Colombian defense officials to discuss their war against rebel forces.
The Joint Chiefs intend to have their consensus view ready for Gates and the president by March or April, he said.
Bush needs to hear the views from a range of senior military officers, Mullen said, on "the risks that are associated with whatever we're going to do next" in Iraq, where about 160,000 US troops are on the ground in a conflict that appears to be leaning in favor of the US and Iraq governments.
Pressed for his view on whether more troop cuts were likely after this summer, Mullen declined to give one. He stressed that Petraeus constantly evaluates conditions on the ground in Iraq and that any number of events - positive or negative - could happen in the months ahead that would influence a troop-cut decision.
The current plan, announced last September, is to reduce US forces in Iraq by five brigades, or roughly 30,000 troops by July.