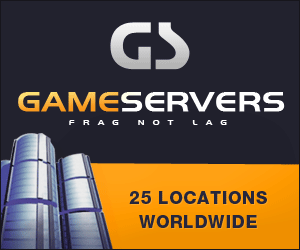 Wall Street Journal (wsj.com)
May 24, 2007
WASHINGTON (AP)--Pentagon planners are studying how soon U.S. forces in Iraq might shift from a mainly combat mission to one focused more on support roles and requiring fewer troops, the top U.S. general said Thursday.
Gen. Peter Pace, chairman of the Joint Chiefs of Staff, said such a force transition was among changes that could be adopted after the top U.S. commander in Iraq reports to Washington in September on whether the current U.S. approach is working. He spoke at a Pentagon news conference with Defense Secretary Robert Gates.
The implications of such a possible shift are profound.
It implies either a conviction that the Bush administration's current policy soon will succeed in stabilizing Baghdad and facilitating a political settlement among sectarian rivals, or that it will fail and compel U.S. President George W. Bush to abandon the fight against insurgents.
The Democrat-led Congress has pushed Bush, unsuccessfully thus far, to begin winding down the war, which has claimed more than 3,430 U.S. lives since it began in 2003. Bush has refused. He has said an early exit would be disastrous for U.S. interests and that no timetable should be set for reducing U.S. ground forces.
On Thursday, however, the president and some of his chief military advisers spoke more directly of a possible change in course.
Pace and Gates responded to a reporter who noted that earlier Thursday, Bush said at the White House he liked a proposal from the bipartisan Iraq Study Group.
The group in December recommended many changes in Iraq policy, including a shift from fighting the insurgency to a training and counterterrorism role. At the time, Bush rejected that advice. Instead, he chose to boost U.S. troop levels in Baghdad, believing the war would be lost unless the Iraqi capital could be secured.
Gates, who was a member of the study group before he was nominated to replace Donald Rumsfeld at the Pentagon, did not say whether he thought it likely that a shift from a combat role would be adopted in September.
"That kind of a role clearly would involve fewer forces than we have now and forces with a different mission," Gates said.
Pace said he agreed. "That's part of the dialogue right now and exactly what we'll be looking at between now and September," when Gen. David Petraeus, the top commander in Iraq, is expected to tell the administration and Congress whether the Iraq strategy is working and whether course corrections are due.
Barry McCaffrey, a retired Army general who spent a week in Iraq in March assessing the situation, said in a telephone interview Thursday that it appears to him that the administration is looking for a way out of Iraq.
"I think they're headed toward the door," McCaffrey said. For now they hold out hope that by the end of this year the troop buildup in Baghdad will change the momentum of the war, he added. "But failing that, they're going to start withdrawing."
In his remarks in the Rose Garden, Bush made no suggestion of an early withdrawal. He did say he would "like to see us in a different configuration at some point in time in Iraq" - once Baghdad is brought under control.
The Iraq Study Group's recommendations "appeal to me," the president said. He specifically noted the suggestion that the U.S. military shift from combating the insurgents and focus on training the Iraqi security forces while protecting Iraq's borders and hunting down high-value al-Qaida terrorists.
The Pentagon's consideration of a shift in the mission for U.S. forces comes amid growing frustration with the war among Republicans on Capitol Hill. Several top-ranking GOP lawmakers have said they want to see substantial progress made by September and believe that Iraqi troops should be taking a lead role in combat operations.
"It seems to me it's time for them (Iraqi troops) to show what is their ability and professionalism to step up," said Sen. John Warner, R-Va.
If conditions do not improve by mid-July, he added, the president should consider adopting more of the study group's recommendations, said Warner, the No. 2 Republican on the Senate Armed Services Committee.