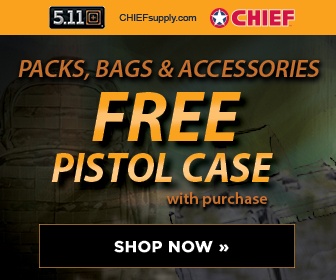 Reuters.com
March 5, 2008 By Michael Holden, Reuters
TIKRIT, Iraq -- The United States may be forced to halt planned troop withdrawals from Iraq unless Iraqi authorities move faster to create jobs and improve basic services, a top U.S. general said on Wednesday.
Major-General Mark Hertling, commander of U.S. forces in northern Iraq, said both central and regional authorities had to take action if hard-won security gains were not to be reversed.
"I think we have six months to make a difference and this today is the start line," he said in an interview with Reuters and another agency at a conference where governors from seven northern provinces aired grievances with government ministers.
Asked what would happen if no progress was made on improving Iraqis' quality of life, he said: "It's going to be harder.
"I'm going to see more soldiers hurt and killed and we are not going to be able to reduce the number of forces ... because there's going to be more people out there planting bombs and shooting people."
The governors of the northern provinces, some of which remain the most dangerous in Iraq, complained that the central government was failing to deliver on promises, particularly regarding the distribution of oil and power.
Deputy Prime Minister Barham Salih promised action but also said the governors had to take some responsibility themselves.
Troop levels in Iraq are a major political issue in the United States in a presidential election year. Democrats want a swift withdrawal while Republicans have said U.S. commanders should decide when it is safe to pull out.
Washington is cutting back the number of U.S. troops in Iraq after 30,000 extra soldiers were deployed last year to cut sectarian violence between Shi'ite and Sunni Muslims that took the country to the brink of civil war.
General David Petraeus, the top U.S. general in Iraq, and U.S. Defense Secretary Robert Gates have said there should be a pause after a planned drawdown is completed this summer to assess the situation.
That would leave about 140,000 U.S. soldiers in Iraq.
U.S. ambassador to Baghdad Ryan Crocker said he could not put a time limit on how quickly steps needed to be made but agreed Iraqis needed to see action on jobs and services.
"Clearly they've got to make progress. That's what you've got to have to keep this from slipping back into further security problems," he told Reuters. He said he could not "hazard a prediction" on future troop levels.
U.S. and Iraqi officials pointed to Wednesday's conference in the northern city of Tikrit as a positive sign of progress.
A provincial powers law to define the roles of central and regional authorities was sent back to parliament last month by Iraq's three-member presidency council after being passed amid much fanfare just weeks before.
The law is regarded by Iraqi officials as a key step towards provincial elections, due to be held before October 1, which Washington hopes will help reconciliation.