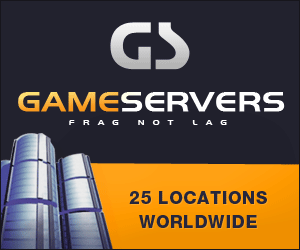 Washington Post
May 2, 2007
Pg. C1
Singer Was to Perform With Mellencamp at Walter Reed

By Teresa Wiltz, Washington Post Staff Writer
When rocker John Mellencamp performed for the recovering soldiers at Walter Reed Army Medical Center on Friday night, a couple of things were missing. He squelched his typically blistering rhetoric against the war in Iraq. Also MIA, as it turned out, was folkie and antiwar activist Joan Baez, who says she was disinvited from the event by Army officials.
In a letter that appears today in The Washington Post, Baez says Mellencamp had wanted her to perform with him and that she had accepted his invitation.
"I have always been an advocate for nonviolence," she writes, "and I have stood as firmly against the Iraq war as I did the Vietnam War 40 years ago. . . . I realize now that I might have contributed to a better welcome home for those soldiers fresh from Vietnam. Maybe that's why I didn't hesitate to accept the invitation to sing for those returning from Iraq and Afghanistan.
"In the end, four days before the concert, I was not 'approved' by the Army to take part. Strange irony."
Reached by telephone yesterday at her home in Menlo Park, Calif., Baez, 66, said she wasn't told why she was given the boot, but speculated, "There might have been one, there might have been 50 [soldiers] that thought I was a traitor."
Baez, who said Mellencamp had asked her to sing two songs with him, has been an avowed anti-violence activist ever since she refused to participate in an air raid drill at her Southern California high school. In the '60s, her name became synonymous with the antiwar movement, though many of the protest songs she was famous for performing, such as "Blowin' in the Wind," were covers of Bob Dylan and Pete Seeger songs. In 1964 she protested the Vietnam War by refusing to pay 60 percent of her income taxes. In 1968, she married activist David Harris -- the two met in jail following a protest -- and moved with him into his draft resistance commune.
Walter Reed officials did not respond to several requests for comment yesterday. But in an e-mailed statement published Monday on RollingStone.com, spokesman Steve Sanderson said the medical center received the requests for participation by Baez and broadcaster Dan Rather just two days before the concert. (Rather now works for HDNet, which broadcast the Mellencamp concert.)
"These additional requirements were not in the agreement/contract and would have required a modification," Sanderson told the magazine's Web site.
Not so, says Baez's manager, Mark Spector; Mellencamp's management invited Baez to perform in March with the understanding that things could take a while "because of the red tape of Army bureaucracy." Mellencamp's management handled all the arrangements, according to Spector. And up until April 23, when Baez was turned down, everything was "still inching forward," he said: "They'd booked her flight; they'd booked her hotel."
Mellencamp's manager, Randy Hoffman, did not return calls requesting comment, and Mellencamp was ill and unavailable yesterday, according to his publicist. But Mellencamp told RollingStone.com: "They didn't give me a reason why she couldn't come. We asked why and they said, 'She can't fit here, period.' "
"One of my more cynical friends said, 'They let the rats in, why not you?' " Baez said, laughing, referring to a recent exposé of living conditions at Walter Reed.
It wasn't the first time that a performer has been blocked from Walter Reed. In 2004, Oscar-winning actress Patty Duke was refused permission to tour the wards. She'd been scheduled to visit troops as part of an Arts Advocacy Day in Washington. USO officials later said they didn't have enough time to let the patients know that a celebrity would be visiting -- although Michael Jackson was spotted in the ward the same night that Duke would have popped in for a visit.
An HDNet spokeswoman said Rather had planned to interview Mellencamp at the hospital, but "schedule-wise we couldn't make it happen."
After the concert, Baez said, Mellencamp left her a message to say, "I hope you're not mad at me." Her response: " 'Of course not. It's an honor to be turned down by the Army.' . . . But I would have been happier getting in . . . I thought times had changed enough."
So what exactly happened?
The answer -- since Walter Reed's officials aren't talking -- is blowin' in the wind. (Sorry, we couldn't resist.)