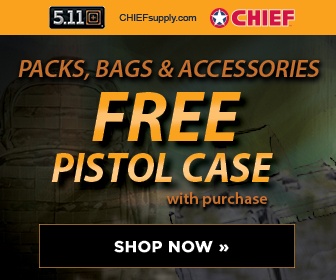 Washington Post
February 28, 2008
Pg. 11
By Akiko Yamamoto, Special to The Washington Post
TOKYO, Feb. 27 -- Secretary of State Condoleezza Rice said Wednesday that Americans "regret deeply" the alleged rape of a 14-year-old girl by a U.S. Marine in Okinawa, southern Japan, as officials in Washington and Tokyo tried to keep the incident from hurting broader ties.
Speaking of the girl and her family, Rice said, "I would hope they know that the American government is concerned about them and the American people are concerned about them."
"Our concern right now is to see that justice is done, to get to the bottom of it, and our concern is for the girl and her family," she said.
On Feb. 11, a 38-year-old Marine was arrested on suspicion of raping the 14-year-old. Staff Sgt. Tyrone Luther Hadnott, who remains in Japanese custody, has denied the charges, according to Japanese police, but admitted forcing the girl to kiss him.
The arrest has rekindled memories of the gang rape of a 12-year-old girl in Okinawa by three U.S. servicemen in 1995, which sparked massive public protests and demands for the reduction or even removal of U.S. bases on the island.
Okinawa hosts the bulk of the approximately 50,000 U.S. troops based in Japan. The large military presence has long been a source of tension with Okinawa residents, many of whom complain of noise, crime and pollution associated with the bases.
Japanese Prime Minister Yasuo Fukuda has described the alleged rape as "unforgivable." Foreign Minister Masahiko Koumura declared that Japan has "had enough" of such incidents. However, Japanese officials have also been working closely with their U.S. counterparts to put measures in place to prevent another such incident.
Rice was in Tokyo on the last leg of a regional tour aimed at breaking the stalemate over North Korea's nuclear disarmament. Under a deal reached in October at six-nation talks, the communist state was supposed to have disabled its main plutonium-producing atomic plants and declared all its nuclear programs by the end of the year. But the North missed the deadline, and the six-party process has since stalled.
Rice instructed Assistant Secretary of State Christopher R. Hill, the chief U.S. negotiator in talks with the North, to remain in Beijing to work on fresh ways of advancing the process. "He's continuing the discussions that we had with the Chinese . . . how to get to a place where everyone is executing the obligations that they have undertaken," she told reporters at the ambassador's residence.
In Japan, the U.S. and Japanese governments have been scrambling to contain anger over the Okinawa incident.
J. Thomas Schieffer, the U.S. ambassador, flew to Okinawa after the arrest to offer a personal apology and pledge new training for troops. The military designated Feb. 22 as a day of reflection at all U.S. military facilities in Japan and set up a sexual assault prevention and response task force to reinforce discipline and prevent similar incidents.
The military also took the unusual step of imposing a 24-hour curfew on U.S. troops and their families in Okinawa, banning them from leaving their houses, whether on- or off-base, except when on duty or to go to school, to worship or to visit a doctor.
The curfew will continue at least until Monday, when it is to be reviewed.
In addition, Japan and the United States have unveiled preventive measures to curb crime around bases that include installing surveillance cameras in Okinawan cities and introducing joint Japanese-U.S. patrols. The United States also undertook to provide more information about personnel living off-base.
"We certainly hope that there will not be lasting effects. It's a long-standing and strong alliance" that the two countries maintain, Rice said.
But within days of Hadnott's arrest, Okinawa police had arrested two more Marines, one accused of stumbling into a stranger's house and passing out intoxicated, the other of drunken driving.
Japan's Kyodo news agency reported last week that the U.S. military had taken a service member into custody earlier this month in connection with the alleged sexual assault of a 21-year-old Philippine woman in Okinawa.