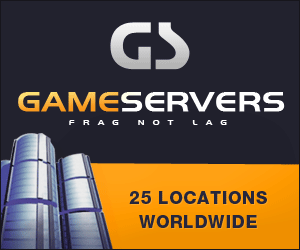 Asian Wall Street Journal
January 10, 2007
Pg. 11
Defense Agency Gets Full Ministry Status; Citing North Korea

By Associated Press
TOKYO -- Japan's government upgraded the Defense Agency to a full ministry, in line with Prime Minister Shinzo Abe's push to give the military a greater profile.
The upgrading of the Defense Agency, formerly under the Cabinet Office, passed Parliament last month without significant opposition, propelled by deep concern in Japan over North Korean missile and nuclear-weapons development.
The move is also part of an agenda that, through such moves as recently requiring schools to teach patriotism and attempting to revise the constitution, has raised concerns for some about the state of Japan's post-World War II pacifism.
At a formal ceremony yesterday, Defense Agency chief Fumio Kyuma was named defense minister and then took the reins of a new ministry with greater budgetary powers and prestige. The enhancement raises the profile of the military, which has kept a low profile since being discredited by Japan's wartime defeat.
Messrs. Abe and Kyuma marked the occasion by reviewing a Japanese honor guard on the parade grounds outside the new ministry. Also in attendance were military representatives from 22 countries.
Japan had separate ministries for the army and navy under its constitution before World War II. Their freedom to act without political restraint helped send the country down the path of war and led to the military's subordinate status after the global conflict.
Some critics have argued that giving the military greater leeway through the status upgrade violates the country's 1947 U.S.-drafted constitution, which forswears Japan from using force to settle international disputes. Tokyo maintains a military ostensibly for self-defense only and still hosts about 50,000 U.S. troops at bases around the country under a security alliance.
Addressing such concerns, Mr. Kyuma said "the Defense Ministry needs to transform itself both in name and as a policy-making body so that it can meet the expectations and earn the trust of the people." He added, "The security environment in areas around our country continues to be severe, as seen through North Korea's missile launches and announcement of a nuclear test."
The government also plans to closely study under what circumstances Japan could join in acts of collective self-defense, Mr. Abe said. Such joint activities with other nations are currently banned under the constitution.
Mr. Abe also stressed that the principle of civilian control of Japan's military remains in effect, and took the Defense Agency's upgrade to ministry status as a reflection of Japan's post-World War II achievements in governance.