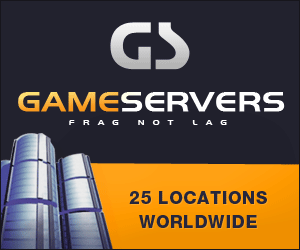 Washington Post
May 3, 2007
Pg. 19
By Nora Boustany, Washington Post Foreign Service
Japan is on its way toward amending the antiwar provisions in its constitution, but a spirit of constraint and pacifism will not be abandoned in the new document, Japanese Defense Minister Fumio Kyuma told Washington Post editors and reporters yesterday.
Sixty years after the constitution was written, lawmakers from Japan's ruling Liberal Democratic Party have said that modifying it is one of their major objectives. The charter, which took effect on May 3, 1947, enshrined Japan's World War II defeat and imposed a ban on military adventures overseas.
The process of altering the constitution is only beginning, but it is "a big step forward, considering that we have not been able to talk about this" for so many years, Kyuma said. The long-standing "taboo" is slowly being broken, he said, underlining his government's position that it is unreasonable that, under current law, Japan cannot act militarily to support U.N. Security Council resolutions.
The constitution was written by Americans in the occupation force that took over Japan in 1945. A literal reading of its Article 9 -- "land, sea, and air forces, as well as other war potential, will never be maintained" -- suggests that Japan can have no standing military. But successive governments have interpreted it to mean that forces maintained for strictly defensive purposes are legal. The country has about 240,000 military personnel.
Prime Minister Shinzo Abe, who visited Washington last week, pledged that he would rewrite Japan's constitution to redefine the status of the armed forces.
Kyuma noted the continuing ill feelings in China and other parts of Asia occupied by Japan during the war, and said that "Japan can't completely abandon the spirit of pacifism." Whatever final wording emerges would reflect that, he said.
A law establishing procedures for a requisite national referendum for changing the constitution is scheduled to be enacted in Tokyo later in May. The referendum would be held to adopt constitutional changes once they are approved by two-thirds of each house in parliament.
Japan has made other changes to upgrade the status of its armed forces. In January, Japan's Defense Agency, formed in 1954 to oversee the armed forces, was upgraded to a full Defense Ministry, Kyuma noted, and the command of five regional headquarters is being made more flexible.
A mobile unit of 4,100 personnel is being formed as a central response force, and this should be completed by the end of the fiscal year, he added. There are also plans for a strategic planning office that would help decide on overseas engagements.
Last year, Japan brought home 600 noncombat troops it had sent to southern Iraq. Japanese military air units continue to help with logistics and transport between Kuwait and Iraq.