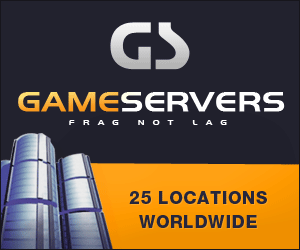 In 1966 James Harvey Hylton was named "Rookie of the Year" in NASCAR's Grand National Division [now known as Nextel Cup], starting an amazing career that would span five decades. During his career, Hylton would go on to finish second in NASCAR Grand National points in 1966, and repeat that performance during the 1967 and 1971 seasons. He would also score wins in the 1970 Richmond 400 [Cup], the 1970 NASCAR Grand American Citrus 250 [not sure what series] and the 1972 Talladega 500 [Cup] along with capturing four pole positions in NASCAR Winston / Nextel Cup competition. During his career, Hylton recorded 140 Top-Five finishes and 301 Top-Ten finishes in NASCAR Winston / Nextel Cup and in 2006, he finished 18th in points in the ARCA RE/MAX Series.
When asked why he has set his sites on the 2007 Daytona 500, Hylton states "I have never been able to come to Daytona with a well-financed operation and a first-rate car. I have always wanted to be able to race the 500 and not be limited by budget constraints and even though it has taken over 40 years, I am finally at that position. At my age, the odds against me are astronomical but it's a challenge and I love a good challenge."
Long-time friend J.C. Weaver and his upcoming music festival, GrahamFest, will sponsor Hylton. Weaver is owner of
Mountain Rock Music
, a publishing and recording company.
Hylton will drive the #58 Chevy built and prepared by Richard Childress Racing of Welcome, NC. The car was constructed on a Ronnie Hopkins chassis and is powered by engines from the RCR shop. A crew chief for the team will be named during January. Hopkins is also constructing a "Car of Tomorrow" for Hylton Motorsports, which will debut in March at Bristol. When Hylton Motorsports comes to Bristol, Damon Lusk of Kennewick, WA, will take Hylton's place in the seat of the #58 car and Hylton will become Crew Chief. Lusk has two wins in ARCA RE/MAX Series competition along with along with 10 Top-5 and 23 Top-10 finishes. Lusk has also recorded 17 Busch Series starts and six Craftsman Truck series starts. "We are looking at running 19 Nextel Cup races in 2007 and Damon is a perfect fit for our plans," states Hylton. Hylton has competed in 16 Daytona 500s, with his best finish being a third in 1967.(
Hylton Motorsports PR
)