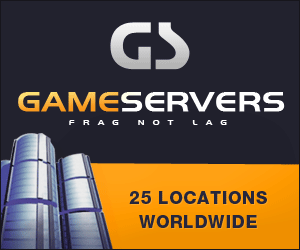 Associated Press
Jamal Lewis, whose 2,066 yards rushing in 2003 were the second most in NFL history, was cut by the Baltimore Ravens on Wednesday.
Lewis was one of several players released as teams maneuvered to find salary cap space before the free-agent period started Friday. However, the Ravens said they are still attempting to re-sign Lewis.
Among the other name players cut were Cincinnati linebacker Brian Simmons; Minnesota quarterback Brad Johnson, a 15-year veteran; and wide receiver Eric Moulds, who played for Houston last season after 10 years as a standout with Buffalo.
The 27-year-old Lewis, the NFL's offensive player of the year after his big season, had slipped in recent years and rushed for 1,132 yards last season with just a 3.6 average. His problems were due to injuries and perhaps to a term in prison in the 2005 offseason after pleading guilty to using a cell phone to set up a drug buy.
Releasing Lewis, who carried a salary-cap figure of $11.6 million, creates $8.3 million in cap room. Baltimore is now roughly $11.3 million under the league salary cap limit of $109 million.
General manager Ozzie Newsome said the team continues to talk with Lewis' agent, Mitch Frankel, about bringing him back at a lower price.
"There has been good dialogue," Newsome said. "Jamal has been a significant contributor to us in the last seven seasons. It's our hope to have him back with the Ravens."
The release of Simmons by the Bengals was something of a surprise considering the team's weakness is on defense.
The 31-year-old linebacker had spent his entire nine-year career with the Bengals, who made him a first-round draft pick in 1998. He had two years left on his contract for $7 million.
Coach Marvin Lewis said the decision came down to money.
"This was not an easy decision to make," he said. "Brian has been a fine player on the field, and he has been a great example to all of our players as a team leader and a citizen.
"But a new NFL year is about to begin with the start of free agency, and this allows us to best position our team under the salary cap to move forward for 2007. It will afford us options for signing other players who are a better overall fit, given the strengths and needs of our current roster."
The 38-year-old Johnson was the quarterback on the Tampa Bay team that won the Super Bowl after the 2002 season.
He played nine of his 15 NFL seasons with Minnesota, which drafted him in the ninth round of the 1992 draft and played for Washington in addition to the Vikings and Bucs.
After taking over for the injured Daunte Culpepper in 2005 and leading Minnesota to a 7-2 mark, he was a disappointment last year, throwing 15 interceptions and just nine touchdown passes. He was replaced by rookie Tarvaris Jackson for the final two games.
The 33-year-old Moulds, who had 57 catches for 557 yards in Houston last season, spent his first 10 years with Buffalo. For his career, Moulds has 732 catches for 9,653 yards and 49 touchdowns.
The Texans also cut veteran defensive tackle Seth Payne and offensive tackle Zach Weigert.