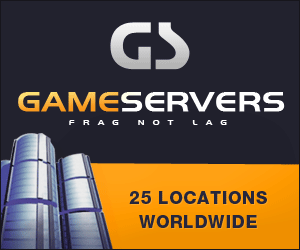 Boston Globe
May 5, 2007
Pg. 1
Effects of Iraq war test the spirit of a Vermont military academy

By Charles M. Sennott and Brian MacQuarrie, Globe Staff
NORTHFIELD, Vt. -- The starched, gray line of cadets marched in silence under full moon and into formation around the training yard of Norwich University.
A 21-gun salute cracked the night air, and two buglers stationed at opposite ends of the campus played taps, one echoing the other, in a rare ritual of honor Thursday night for two former Norwich students killed within two days of each other last month in Iraq.
Here at the nation's oldest private military academy, the lessons of war have hit home especially hard. Seventy-five students and recent alumni have served in Iraq; six have died. Many coming back from combat duty have struggled to resume the ordinary rhythms of campus life, and at least 16, not including the dead, have not returned to school at all.
For David Kennedy -- the father of Sergeant Adam P. Kennedy, 25, who was killed April 8 when his unit came under attack in Diwaniya, Iraq -- the primary lesson was born of anger.
Offering a eulogy for his son in the chapel service that preceded the taps ceremony, Kennedy, who calls himself a hawk, said: "Winning the war on terror is just a lot of nonsense. It is not a plan, it is a slogan."
"This lack of a strategic plan is the biggest failure of this government, and I trust God and the voters to judge them for it," said Kennedy, of Norfolk, Mass.
His son's desert boots and his military cap, slung over the butt of his M-16 rifle, were on the altar. Young cadets in camouflage uniforms clustered in grief in the mahogany pews.
Kennedy's blunt words resonated across the campus, but that is not to say that Norwich today is defined by grief or by skepticism about the war. Many of the 1,150 young men and women who make up its Corps of Cadets, a training unit that dates to 1819, are eager patriots with polished boots and sharp salutes just waiting for a chance to serve. They view the war not through the lens of right and wrong, but as a matter of duty.
Applications to the academy are up 36 percent since Sept. 11, 2001. The number of graduates who go on to become commissioned officers has nearly doubled, from 35 percent to 60 percent, said Karen McGrath, vice president for enrollment. In addition to the cadets, there are 850 civilian students taking standard college courses.
The gung ho tone on campus can be hard on many of those who served in Iraq, deployed from the nearby armory of the Vermont National Guard and other military reserve units. They are the first students from Norwich to be activated for combat duty since World War II, and with their somber look and air of detachment, they aren't hard to pick out among the waves of undergraduates.
"It's tough when you come back," said Specialist Matthew Crane, 22, of Braintree. "You have these parades and formations. You can find it to be a bit absurd, a bit annoying. You just don't feel like you fit in."
Crane said he saw three close friends killed by roadside bombs in Ramadi; he was awarded a Purple Heart for burns and a concussion he received in one attack.
As Crane spoke, a drill team known as the Shock Platoon was practicing, spinning wooden rifles. A group of six freshman cadets marched back and forth in unison while a fresh-faced student, who in the quasi-military Norwich system is their superior officer, barked orders.
"You definitely have a shorter temper for stupid things," Crane said. "You know, you have the guy who says, 'How many guys you kill?' . . . The gung-ho kids here are sort of hard to deal with. They don't really know anything about war."
He is leaving Norwich at the end of the semester to transfer to the University of Massachusetts at Boston. He has decided not to seek a commission as an officer, his long-held goal. He will serve if he is called, but will not volunteer again. "I rolled the dice once, and that's enough," he said.
For other students, the experience of war has made them more serious about life and studies.
"My deployment got me back on my feet," said Specialist Patrick Eugene Enriquez, 27, who also served in Ramadi. "I would say it helped me focus."
At the ceremony Thursday, Enriquez, a Norwich senior, delivered the eulogy for his close friend Captain Anthony Palermo Jr. , 26, who was killed by a roadside bomb near Baghdad on April 6.
Enriquez's voice cracked, and his gaze turned upward as he said: "We love you. We miss you. Go with God."
The academy has tried its best to meet the needs of its students returning from Iraq, said General Richard Schneider, Norwich president.
"This is difficult," he said. "We have worried that these students were so much on edge in Iraq, coming back to college life would seem too pedestrian. But we haven't seen a lot of that, at least it hasn't come to my attention."
Schneider says the school has "tooled up" its counselors and clergy and reached out to return ing students. The school hosts a parade for returning veterans and has worked with the students summoned for deployment to help them wrap up course work.
But some cadets are wary of the academy's offer of help, Crane and others say. Like many returning veterans, they fear being seen as weak if they accept mental health counseling.
And some don't trust the college's promise of confidentiality. Instead, they privately retreat to quiet conversations with peers who served in Iraq or try to blot out the memories with alcohol. Some deny that they have any problems at all, even as faculty and friends see clear symptoms of post-traumatic stress disorder: hair-trigger temper, nightmares, sleeplessness, and hypervigilance.
"Adjusting to civilian life is always hard in any war," said Travis Jones, an Iraq veteran who serves as the "Global War on Terror outreach coordinator" at the Veteran's Affairs Medical Center in nearby White River Junction. "But these students are facing a unique situation, coming back to an environment in which they are being told what to do by people who've never been to war."
And there are other issues, specific to Norwich, which gnaw at some of the returning veterans. Why, at a military academy, doesn't war service earn them course credit?
"You have kids who go on a junior year abroad and party all year in Italy and get full credit," said Charles Anthony Ames, 25, who served with Crane in Ramadi. "We went to war and got shot at and developed an understanding of the culture and the language and the skills you need to survive over there, and we got no credit."
Ames concedes the administration did grant him one credit for physical education and another for ethics. But, he said, he would have earned at least 26 credits for a full course load during the 18 months he was deployed.
Ames and others were also embittered by a regulation that has prevented them from receiving the junior class ring, a symbol that for many is more important than a diploma. Because of their time away, they lack enough credits to move up with their class. Ring committee chairman Ryan Camasso said, "If we bend the rules for some people, we lessen the standard of what the ring means."
After the taps ceremony Thursday night, the cadets silently fell out and marched back to their rooms. Ames returned to his cramped dorm room, and, as he carefully hung his uniform and wrapped it in a protective plastic sheathing, he shared his thoughts during the silent formation.
"I thought about how they died," he said. "You know it was ugly. It always is with a roadside bomb. . . . Especially nowadays, this war is ugly."