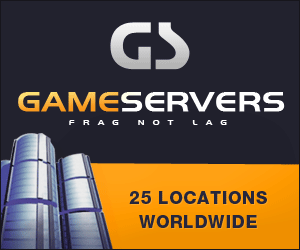 ANDREW ROBERTS
Associated Press
MILAN, Italy -
The Italian soccer federation threatened to suspend games indefinitely after a police officer was killed and more than 70 people were injured when fans rioted at a soccer match.
The riot Friday night during a match between Sicilian sides Catania and Palermo has triggered calls for "zero tolerance" measures against soccer violence.
The federation postponed all league matches this weekend and canceled an exhibition between world champion Italy and Romania on Wednesday. It said the suspension of games could be extended.
Commissioner Luca Pancalli said his federation will meet Monday "to identify those drastic measures that will allow us to restart. Otherwise, we're not restarting the games."
The Italian Olympic Committee, the highest body in Italian sport, will convene Sunday to discuss violence in soccer. Italy's interior minister, Giuliano Amato, was to debate the matter Tuesday in the lower house of Parliament.
Amato and Sports Minister Giovanna Melandri would also meet Monday "to start discussing ideas for long-term measures, strong measures that can radically change the situation," Premier Romano Prodi said.
A minute's silence will be held before all other Italian sports over the weekend, the Olympic Committee said.
UEFA President Michel Platini expressed concern over the latest episode of violence in European soccer and vowed to fight it.
"Violence of any sort is unacceptable, and it has absolutely no place in the game of football - we do not condone it, we must not accept it and we must act to eradicate it," Platini said in a statement. "We must now work together with the Italian football authorities and politicians in support of the Italian game, and find a solution to this spiral of violence that is plaguing European football."
Fans rioted outside Catania's Angelo Massimino stadium during the second half of the match.
Police fired tear gas, which wafted into the stadium and forced the match to be temporarily suspended in the 58th minute with Palermo leading 1-0. Television footage showed players struggling to breathe and pouring bottled water on their faces.
The officer, 38-year-old Chief Inspector Filippo Raciti, died after an explosive device was thrown into his vehicle, police said.
The violence continued after the game, in which Palermo beat Catania 2-1, trapping hundreds of fans inside the stadium as authorities sought to avoid further violence and stop people from leaving.
Of the 71 people injured, 61 were police officers, the ANSA news agency said. On Saturday, none were reported in a critical condition.
Italian news agencies reported that 15 fans had been detained - eight adults and seven minors - but none was suspected of killing the officer. Police in Catania could not confirm the report.
A Catania prosecutor told Sky TG24 that he believe the incident was orchestrated by individuals who had nothing to do with soccer.
"It's clear from the footage. There are groups of criminals separate from the fans. They go to the stadium just to attack the police," Renato Papa said.
Italy's under-21 exhibition scheduled for Tuesday against Belgium was also canceled