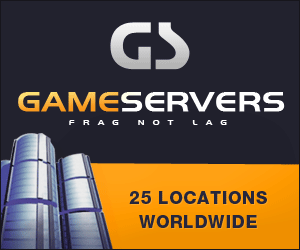 New York Times
March 6, 2007
Pg. 8
By Steven Erlanger
TEL AVIV, March 5 — The chief of Shin Bet, the Israeli internal security service, said Monday that the Islamic movement Hamas had sent dozens of men from Gaza to Iran for military training.
"We know that Hamas has started to dispatch people to Iran, tens, and a promise of hundreds," the intelligence chief, Yuval Diskin, told a small group of correspondents here in a rare on-the-record briefing.
The training would last months, perhaps years, he said, adding, "I see this as the strategic danger, more than any weapons smuggled into Gaza."
Ahmed Youssef, an adviser to Ismail Haniya, the Hamas-backed Palestinian prime minister, responded from Gaza by telephone that Hamas "has not sent anyone to Iran," and that Mr. Diskin's comment was "propaganda, to hurt a new government."
Mr. Youssef said there "are attempts to send some men from the Executive Force," a Hamas-led parallel paramilitary police force, "to Arab countries for police training."
Mr. Diskin said that his comments were based on hard intelligence, but Mr. Youssef insisted that Egypt, which shares a border with Gaza, is very strict about Gazans traveling to Iran.
Mr. Diskin's agency is charged in part with understanding Palestinian views. In his assessment, the main Palestinian secular party, Fatah, is continuing to fragment under weak leadership from the Palestinian president, Mahmoud Abbas, and would lose another election, if it were held now, to the radical Hamas movement.
Hamas, which rejects Israel's right to exist, won legislative elections more than a year ago and formed a government. "I'm not optimistic about Fatah," Mr. Diskin said. "Fatah is disintegrated and nearly destroyed, with no strong leadership."
He had harsh words for Mr. Abbas, known as Abu Mazen. "Abu Mazen is a good negotiator but doesn't know how to deal with internal party affairs," he said. "He has done nothing to revive Fatah, either its institutions or its military power. He wanted to become the national leader of the Palestinian people, but he forgot that he needs a strong Fatah to do it."
The international isolation of Hamas and an embargo on direct financial aid to the Palestinian Authority it runs has convinced Hamas that it cannot rule alone without any international legitimacy, Mr. Diskin said. "But it also drove Hamas toward Iran," he said, adding, "One of the bad fruits of the isolation of Hamas is the influence of Iran and its money."
He predicted that despite their current difficulties, Fatah and Hamas would agree on a unity government as laid out in principle on Feb. 8 in an agreement in Mecca, Saudi Arabia. But he noted that they were rivals for power and wanted different things from such a government, which might not last.
"This is the ticking bomb inside the unity government," said Mr. Diskin, 50, a former army commando and Shin Bet field operative. But he also predicted that the unity of Western and other nations in boycotting a Hamas-led government would crack.
Hamas, part of the larger Muslim Brotherhood, would never change its fundamental beliefs, he said, and he contended that Hamas's offer of a long-term truce with Israel had been intended to allow the movement to consolidate its control over the Palestinians and to mask a buildup of military armaments and power that would eventually be aimed at Israel.
He predicted a long struggle, arguing that Israel and Hamas would not reach "even a temporary political agreement," but "maybe temporary cooling-down periods."
The Palestinians say Israel, and Shin Bet, have aided the chaos by waging war against the Palestinian security forces in 2002, after a spate of suicide bombings, and by the continuing Israeli occupation of the West Bank. Hamas officials have said they will never recognize Israel's right to exist.
But Hamas says that if Israel returns to 1967 boundaries, allows Palestinian refugees and their families to return to their pre-1948 homes and recognizes Palestine, it will offer a 15-to-20-year truce.
Some suggest that Hamas has shifted position enough that the West should begin to talk to the movement or to finance the government again.
Mr. Abbas has said that he wants to bring Hamas into Palestinian politics and the Palestine Liberation Organization, and that as head of the P.L.O., he would negotiate a settlement with Israel then bring it to the judgment of the Palestinian people.
Mr. Diskin said Hamas and Islamic Jihad were building an "internal military industry" in Gaza to manufacture rockets and antitank weapons, sending men to Lebanon and Iran for training and strengthening their forces.
They are also smuggling in weapons and explosives from Egypt, Mr. Diskin said, and the Egyptians, themselves now worried about terrorist cells in the Sinai, are only now beginning to work hard to stop it.
Elements of what he called "global jihad" are creating "ties" and "connections" to local Gaza groups, especially to Mumtaz Dagmush of the powerful Dagmush clan, Mr. Diskin said, refusing to elaborate. "We don't say Al Qaeda in Shin Bet," he said.
But he said Shin Bet had no evidence that Al Qaeda or its followers were present and active in Gaza.
Asked if, given his analysis of Hamas and Gaza, a large Israeli military operation was inevitable in Gaza, he said a lot depended on what action Egypt took to stop smuggling. "I don't want to say inevitable," Mr. Diskin said. "But if the buildup continues, and if rockets and tunnels continue, at the end of the day we will have to do something about it."
There are others in Israel's security services with more extreme views than Mr. Diskin's, and he has been among those to caution against a large Israeli operation in Gaza now.
Even Amir Peretz, the Labor Party leader and defense minister, says that he would prefer to negotiate peace with Palestinians, but that Hamas's strong position in the Palestinian leadership makes negotiations highly unlikely. Mr. Peretz has pushed for easing travel and access restrictions on Palestinians.
Shin Bet can deal only with the abilities of Israel's adversaries, Mr. Diskin said, pointing to a decrease in Israeli deaths from suicide bombings and terrorism. "Dealing with their motivations," he said, "is up to the politicians."