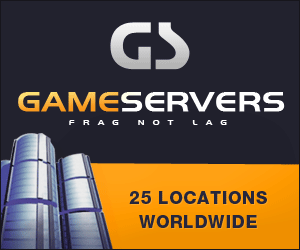 New York Times
April 24, 2008
Pg. 12
By Isabel Kershner
JERUSALEM — Peace overtures between Israel and Syria moved up a gear on Wednesday when a Syrian cabinet minister said that Prime Minister Ehud Olmert of Israel had sent a message to President Bashar al-Assad to the effect that Israel would be willing to withdraw from all the Golan Heights in return for peace with Syria.
The Syrian expatriate affairs minister, Buthaina Shaaban, told Al Jazeera television, "Olmert is ready for peace with Syria on the grounds of international conditions; on the grounds of the return of the Golan Heights in full to Syria." She said that Turkey had conveyed the message.
Israeli officials did not deny the statement from Damascus but would not confirm it either, offering a more general, positive reaction. "Israel wants peace with Syria; we are interested in a negotiated process," said Mark Regev, a spokesman for Mr. Olmert. "The Syrians know well our expectations, and we know well their expectations."
Earlier on Wednesday, the Damascus newspaper Al Watan reported that the Israeli offer was relayed to Mr. Assad by the Turkish prime minister, Recep Tayyip Erdogan, by telephone on Tuesday. Mr. Olmert had told Mr. Erdogan that "Israel was ready to withdraw completely from the Golan in exchange for peace with Syria," Al Watan reported.
Withdrawal from the Golan Heights is a contentious issue in Israel. The territory is a strategic plateau that overlooks a large swath of northern Israel. Israel has objected to past Syrian demands for access to the shore of the Sea of Galilee, a main water source for Israel.
In the wake of the Syrian reports on Wednesday, an Israeli member of Parliament from Mr. Olmert's Kadima Party, David Tal, said he would work to accelerate the passage of legislation conditioning any withdrawal from the Golan Heights on a national referendum.
Those in Israel who favor a deal contend it would take Syria out of the Iranian sphere and end Syrian support for some groups hostile to Israel, such as the Lebanese Hezbollah and Hamas.
Mr. Olmert is said to be spending the Passover vacation with family members and friends in a wooden cabin on the Golan.
Talks between Israel and Syria broke off in 2000 amid disagreement over the extent of the possible withdrawal from the Golan Heights. Israel captured the area from Syria in 1967 and extended Israeli law and administration to the area in 1981.
What a complete withdrawal would mean has long been ambiguous, given the differences among the 1923 international boundary between Palestine and Syria, the 1949 armistice line and the confrontation line between Israel and Syria on June 4, 1967, on the eve of the war.
The Syrian foreign minister, Walid Muallem, said in Tehran on Wednesday that peace talks with Israel could resume "if Israel is committed to withdrawal" up to the June 4, 1967, line, Agence France-Presse reported.
The peaceful overtures followed periods of tension between Israel and Syria. Tensions peaked after an Israeli airstrike last September on Syria, directed against what analysts said was a partly constructed nuclear facility, and again after the assassination in February in Syria of Imad Mugniyah, a top Hezbollah commander long sought by the United States for his role in terrorist attacks.
But in festive interviews with the Israeli news media before Passover, Mr. Olmert described his hopes for a deal. "I am very interested in a peace process with Syria," he told the Hebrew daily Yediot Aharonot. "I've been acting on this issue, and I hope that my efforts mature into something meaningful."
After visiting Damascus this week, former President Jimmy Carter said that there were only a few details left to work out on a full peace treaty between Israel and Syria, but that the Bush administration was discouraging Israel from proceeding because of other American concerns about Syria, especially related to Iraq.
Separately, the Israeli Foreign Ministry on Wednesday gave Israel's first official reaction after the arrest Tuesday of Ben-Ami Kadish, 84, an American suspected of spying for Israel in the early 1980s. Without referring specifically to the case, Arye Mekel, a Foreign Ministry spokesman, said, "In order to remove any doubt, since 1985, Israel has stringently upheld directives from its prime ministers not to engage in any such activity in the United States."
Mr. Mekel noted that the events in question related to the early 1980s, and said that relations between Israel and the United States had "always been based on true friendship, shared values and interests."
Israeli officials were briefed by the State Department on the case on Tuesday night.