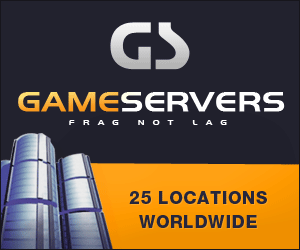 New York Times
October 15, 2007
Pg. 8
By Steven Erlanger
JERUSALEM, Oct. 14 — Secretary of State Condoleezza Rice and Israeli officials declined Sunday to confirm or deny a report that an Israeli Air Force strike against Syria last month had bombed a partly constructed nuclear reactor of North Korean design.
The report, published in The New York Times on Saturday, was featured prominently in the Israeli news media on Sunday. But Israeli officials continued their silence about the Sept. 6 airstrike, though they have signaled they are proud of the operation; a senior military official said it had restored "military deterrence" in the region.
Former Israeli officials and intelligence experts would not discuss whether Israel hit a nuclear reactor that was under construction. But they said the report was plausible given their understanding of Syria's ambitions in the realm of nonconventional weaponry and its longstanding quest for strategic parity with Israel.
Maj. Gen. Aharon Zeevi Farkash, Israel's former chief of military intelligence, called the notion that Israel had targeted a nuclear reactor in Syria "logical."
Ms. Rice, flying here from Moscow for four days of talks with Israeli and Palestinian leaders before a regional peace conference in the United States this fall, declined to discuss what she called "news reports" of the Israeli raid, though she did express concern about proliferation.
"We're very concerned about any evidence of, any indication of, proliferation," she said. "And we're handling those in appropriate diplomatic channels."
She also tried to draw a line between nuclear proliferation and the peace process. "The issues of proliferation do not affect the Palestinian-Israeli peace efforts we are making," she said, warning sides against actions that could derail the peace effort. "This is the time to be extremely careful," she said.
Ms. Rice met with various Israeli officials, including Prime Minister Ehud Olmert and Defense Minister Ehud Barak, hours before Mr. Barak flew to Washington to discuss security cooperation and rocket defense systems. She also met with members of the Olmert government who have been warning the prime minister not to make too many concessions to Mahmoud Abbas, the Palestinian president, on territory, the status of Jerusalem or the fate of refugees.
Ms. Rice played down the idea of a breakthrough on this trip, calling the Israeli-Palestinian talks "a work in progress." She said she did not expect "that there will be any particular outcome in the sense of breakthroughs on the document" the two sides are trying to negotiate.
Asked about Israeli-Palestinian progress, a senior American official who briefed reporters on Sunday night said, "We're not even into the second half of the ballgame." Speaking on the condition of anonymity according to standard diplomatic practice, he added, "I do think this is going to require a lot of hands-on American diplomacy."
Regarding the Syria strike, General Zeevi Farkash said Hafez al-Assad, Syria's former president and the father of President Bashar al-Assad, had "long spoken of Syria's weakness opposite Israel in the realm of air power, technology and ground forces," and the need for a nonconventional ability, which in the past meant chemical weapons.
But he added that a "constellation of interests" between North Korea and Syria could have led Syria to go "a stage further" in its quest for strategic parity and deterrence, by moving beyond its chemical ability into the nuclear realm, "as Iran is doing."
Noting the pressure on North Korea to end its nuclear weapons program, the general suggested that smuggling some elements of its program to Syria would have allowed the North "to preserve the knowledge it has accumulated and not just throw it away."
The Syrian president has acknowledged the Israeli airstrike but has said it was against an unused military building. North Korea has denied any involvement in a nuclear program in Syria.
Uzi Arad, a former head of Mossad, Israel's intelligence agency, and the national security adviser under former Prime Minister Benjamin Netanyahu, said that he did not know what Israel bombed in Syria but that a nuclear reactor was plausible.
North Korea's route to a nuclear weapon was based on plutonium, he said, adding that "North Korea has the technology, and its approach to life showed that technology was something to be traded."
Israeli analysts, meanwhile, expressed surprise at reports that some American officials considered the Israeli airstrike to have been premature. Several American and foreign officials have said it would have been years before the Syrians could have used the reactor to produce the spent nuclear fuel that could, through a series of additional steps, be reprocessed into bomb-grade plutonium.
But Emily B. Landau, director of the arms control and regional security program at the Institute for National Strategic Studies at Tel Aviv University, said, "The one lesson that Israel has learned from the Iranian experience is that if you don't take care of something like this at the very initial stages, you're going to have a bigger problem later on."
Isabel Kershner and Steven Lee Myers contributed reporting.