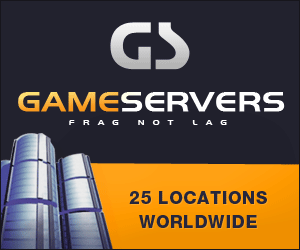 Washington Times
April 24, 2008
Pg. 14
Officials insist U.S. espionage ended long ago

By Jeffrey Heller, Reuters
JERUSALEM — Israel was tight-lipped yesterday over the arrest in the United States of an 84-year-old American suspected of providing it with U.S. military secrets in the 1980s, a new case that has opened old wounds.
"We received an official update from the Americans. We are following the developments," Israeli Foreign Ministry spokesman Arye Mekel said, a day after suspect Ben-Ami Kadish made an initial appearance in a federal court in New York.
The case, linked to the Jonathan Pollard spy scandal that has been an irritant in the U.S.-Israel alliance, raised fears in Israel it would cast a pall over President Bush's visit next month to celebrate the Jewish state's 60th birthday.
But Environment Minister Gideon Ezra, a former senior security official, predicted that Israel's relations with the United States would not suffer.
"Our strategic relationship with the United States is stronger than this," Mr. Ezra told Israel Radio.
Officials with inside knowledge in Israel of the country's intelligence services were not denying it may have had a second spy operating in the United States in parallel with Pollard — but they insist such espionage ceased long ago.
Asked about Mr. Kadish's charges of spying, Mr. Mekel declined to comment on the specific allegations, but said that "since 1985 there have been strict instructions by Israeli prime ministers not to engage in any such activities in the United States."
Mr. Mekel added that the instructions "were fully carried out."
Yuval Steinitz, a former chairman of the Israeli parliament's Foreign Affairs and Defense Committee, said "the Americans know . . . that since Pollard was exposed in 1985, Israel doesn't recruit agents or receive classified material [in] the United States."
But Danny Yatom, a legislator and a former head of Israel's Mossad intelligence agency, said the current affair had touched a nerve with Washington.
"I think what primarily bothers the Americans is the feeling that Israel didn't tell them the whole truth two decades ago, in 1985, when the Pollard affair exploded," Mr. Yatom told Israeli Army Radio.
"The Americans asked if there are additional people that Israel ran or are running in the United States. The answer, to the best of my knowledge, was always no," Mr. Yatom said.
Mr. Kadish, who was released on $300,000 bail, is a Connecticut-born U.S. citizen who worked as a mechanical engineer at the Army's Picatinny Arsenal in Dover, N.J.