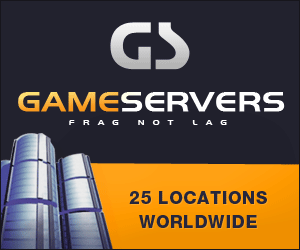 September 12, 2007
AFP
TurkishPress.com
Israel on Wednesday maintained an official blackout on an apparent strike by its warplanes on Syria, amid reports that the mysterious attack targeted weapons financed by arch-foe Iran.
No official Israeli comment was issued on allegations that its military carried out an attack deep inside Syria last Thursday, despite confirmation of a strike by a defence official of Israel's main ally the United States.
Citing anonymous Israeli sources, an Arab Israeli newspaper, the Assennara, said on Wednesday that the jets "bombed in northern Syria a Syrian-Iranian missile base financed by Iran.... It appears that the base was completely destroyed."
The previous day CNN reported that the strike, which could also have involved the use of ground forces, was believed to have targeted weapons either coming into Syria or moving through Syria from Iran to the Iranian-backed Hezbollah, Lebanon's Shiite militia that Israel fought in a war last year.
The New York Times also reported on Wednesday that Israel thinks Syria and Iran are buying nuclear material from North Korea and had recently carried out reconnaissance flights over Syria, taking pictures of possible nuclear installations.
A US administration official said Israeli officials believe that North Korea might be unloading some of its nuclear material on Syria, the newspaper said.
"The Israelis think North Korea is selling to Iran and Syria what little they have left," the unidentified official was quoted as saying.
Syria on Tuesday lodged a formal complaint with the United Nations over the "flagrant violation" of its airspace in the early hours of September 6, when it said its air defences opened fire on Israeli warplanes flying over the northeast of the country.
Earlier a US defence official said that Israel had carried out an air strike as a warning to Damascus.
"It wasn't big. It was a quick strike. They were engaged by the Syrians, they dropped their ordnance and scooted out of there," said the official who spoke on condition of anonymity.
He said he did not know the target of the strike, but said the US military believed it was aimed at sending a message to the Syrians over their support for Hezbollah.
"The Israelis are trying to tell the Syrians: 'Don't support a resurgence of Hezbollah in Lebanon'."
Israeli officials have refused to comment on the report, as Prime Minister Ehud Olmert "specifically instructed ministers not to talk about the incident related to Syria at all," a senior Israeli government official told AFP earlier this week.
This silence -- uncharacteristic in a nation notorious for media leaks -- continued on Wednesday, with even visiting French Foreign Minister Bernard Kouchner saying he was also being kept in the dark.
"I asked my hosts and they did not inform me," Kouchner told reporters in Jerusalem when asked about the reported strike, as he wrapped up his first visit to Israel and the Palestinian territories.
"If indeed... they have bombed a weapons convoy which was headed to Lebanon, we understand why they would do it," he said. "Everybody in Lebanon knows that large quantities of weapons arrive from the Syrian border."
Olmert bypassed his traditional interviews with Israeli newspapers ahead of the Jewish New Year that starts at sundown on Wednesday, leaving President Shimon Peres to mention Syria in only general terms.
"The central problem with Syria is Lebanon -- the question is to know whether Lebanon will be Lebanese or Iranian," Peres told public television. "The Syrians support Hezbollah and provide them with arms. As long as they continue on this route there will be tension in the air."
And Sylvan Shalom, a former foreign minister, told army radio: "Syria should draw the lessons from what happened and change its attitude to avoid being completely in the hands of Iran."
link to original article